In an ERA, at the upper right, click the Raw Message button.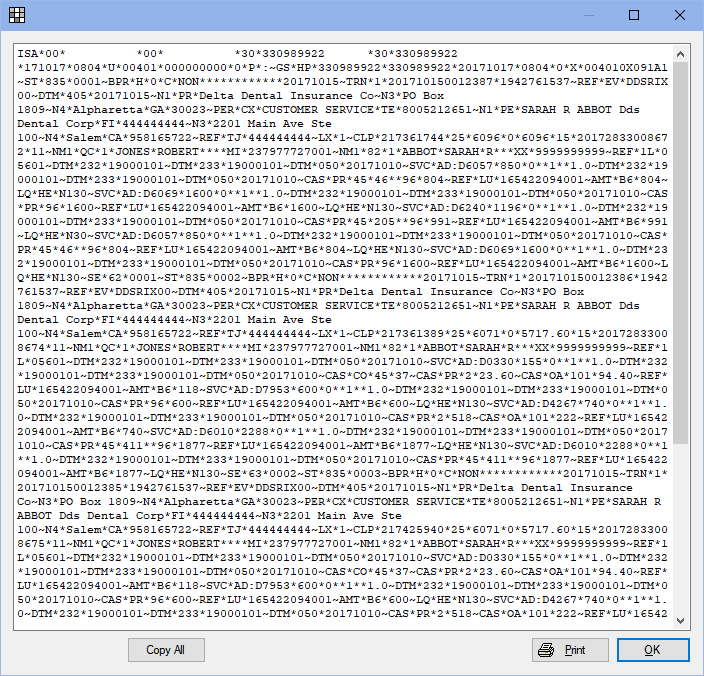 The raw message text for ERAs messages is the information sent to Open Dental from the carrier. It is primarily used for troubleshooting purposes.
Copy All: copy all text.
Print: Click to print the raw message to the default printer.
Click OK to close the window.