The Trial Version can be downloaded via the Open Dental website using an internet connection. However, in rare situations (e.g. a slow internet connection), we can send a CD to install.
Insert the CD into your computer.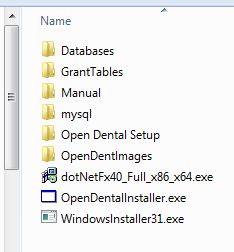 If you have not installed the .NET framework version 4.0 on your computer, click dotNetFx40_Full_x86_x64.exe to do so. If you're not sure, attempt the .NET installation. If it is already installed, you will receive a message and the installation will be canceled.
Right-click on the OpenDentalInstaller.exe program and Run as Administrator. Wait for the installer window to open.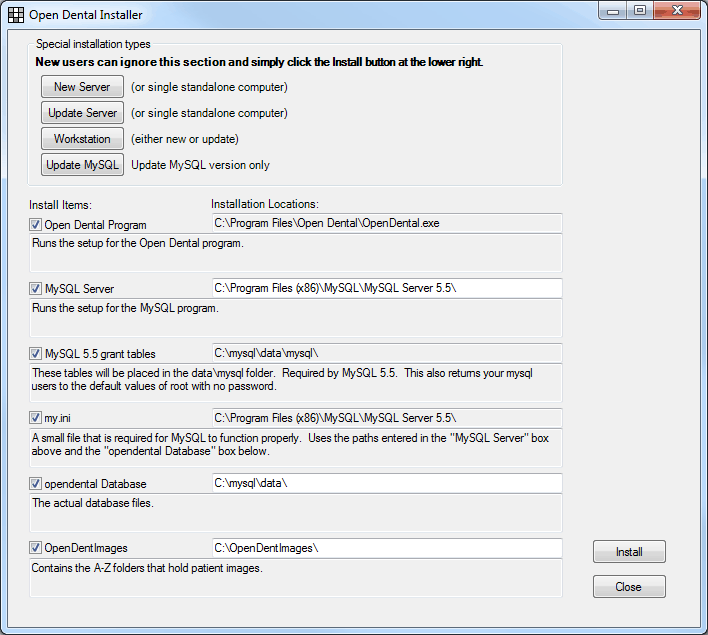 All boxes should be checked. The opendental Database path (C:\mysql\data\) must be a local path; not a network path (e.g. should not be to another computer or NAS).
Click Install.
Follow the directions carefully. When you reach the MySQL Server Setup window, uncheck the Launch the MySQL Instance Configuration Wizard box before clicking Finish.

When you are ready to purchase Open Dental and update to the full version, contact a support technician.