Certain Insurance Plan Types provide different coverage levels per patient on the plan.
In Other Benefits, click Add.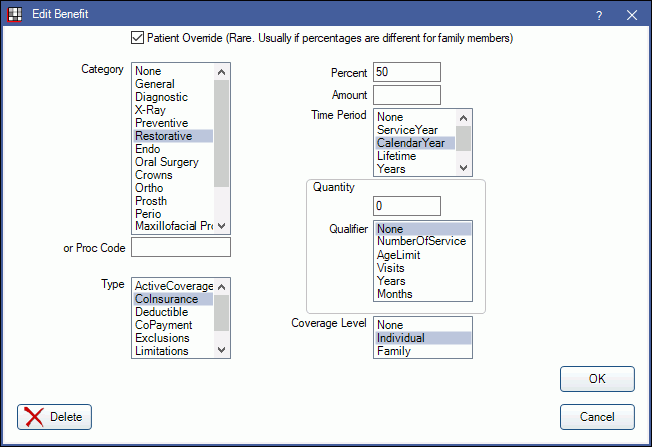 Examples:
Incentive plans: First year of coverage: 70%. For each year after, coverage increases by 10%.
Adults or subscribers covered at a different level than children or dependents.
To start, enter the insurance plan for the subscriber with the subscriber's benefit information, and add the insurance plan to other family members (non-subscribers).
For family members that have a different coverage level, add an Other Benefit.
Check Patient Override.
Select the category affected.
Enter the percentage covered for this year.
Select a Coverage Level of Individual.
Click OK.
In the benefit grid this benefit row will have an X in the Pat column to indicate it applies to this patient only. In this example, restorative procedures for this patient are only covered at 50%.