In the Main Menu, click Setup, Program Links, eRx.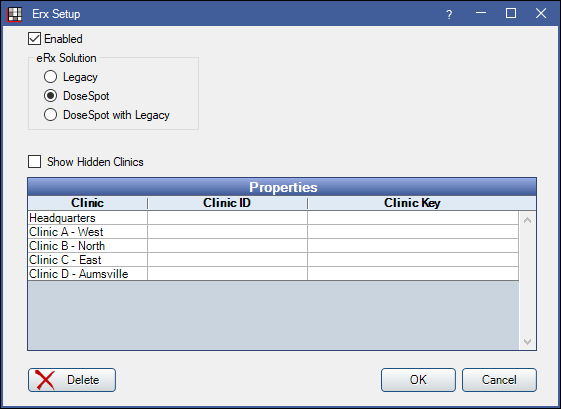 See DoseSpot Setup for instructions.
Enabled: Indicates if the bridge is enabled or disabled.
eRx Solution: Indicates which eRx solution is enabled (DoseSpot, Legacy eRx)
Properties: Enter Clinic ID and Keys (DoseSpot only).
For more information about electronic prescribing options in Open Dental, see eRx Companies.