In the Central Enterprise Management Tool ( CEMT ), click Setup, Connections.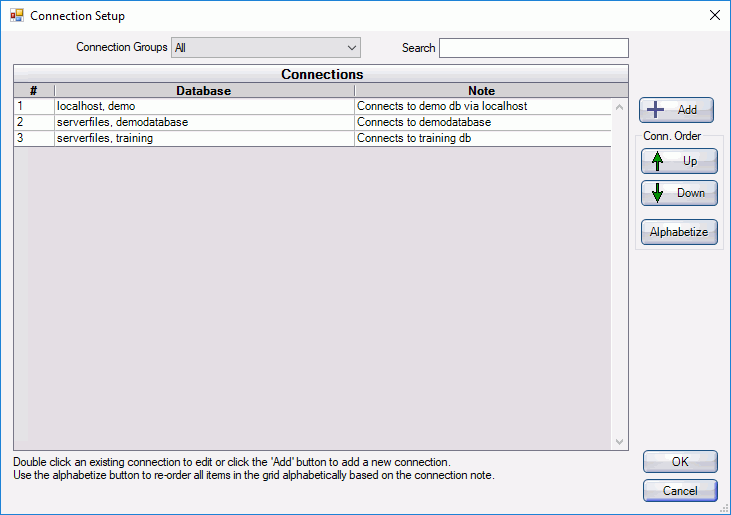 You can connect to unlimited databases using the CEMT. You can also group connections together to make running reports easier.
To set up individual database connections click Add, or double click an existing connection to edit.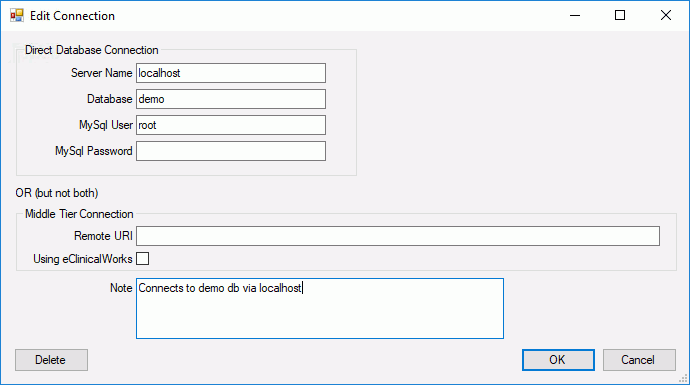 Enter connection details, then click OK.
Direct Database Connection: Enter the Server Name, Database, MySQL User, and MySQL Password. (see MySQL Security).
Middle Tier Connection: Enter the Middle Tier connection details. This is rare and should only be used if not using a direct database connection.
Note: Enter any notes regarding this connection.
Use the Up, Down, or Alphabetize buttons to reorder the connections.
Connection Groups
Connection groups are useful when you want to run reports for a certain grouping of database connections. From here you can also set a default connection group.
On the main Central Manager window, click Setup, Groups.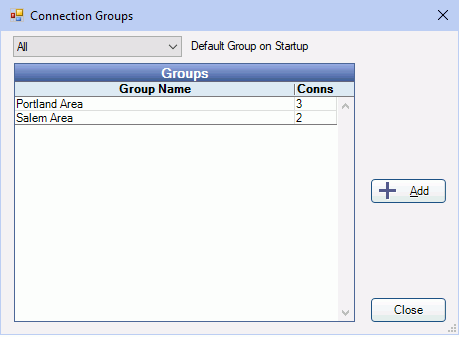 In the upper left, select the default connection group. This group will be the default group that shows when the CEMT is launched.
Click Add, or double click an existing group to edit.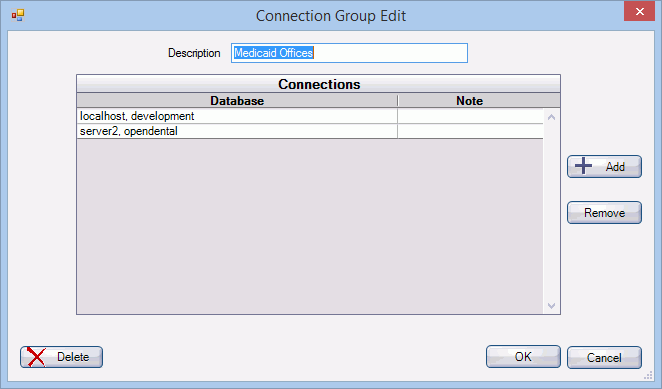 Define the group:
Description: Enter an identifying name.
Add: Add a database connection. A list of all connections not yet in the group will show.


Highlight the connections to add to this group, then click OK.

To create a new connection, click Add, then enter the connection information on the Edit Connection window (see Database Connections above).

Remove: Highlight a connection, then click Remove to remove it from the group.
Delete: Permanently delete the entire connection group.