Manage tablets and smartphones that have logged into the database via eClipboard, ODMobile, or ODTouch.
In eServices Setup, click Manage Devices.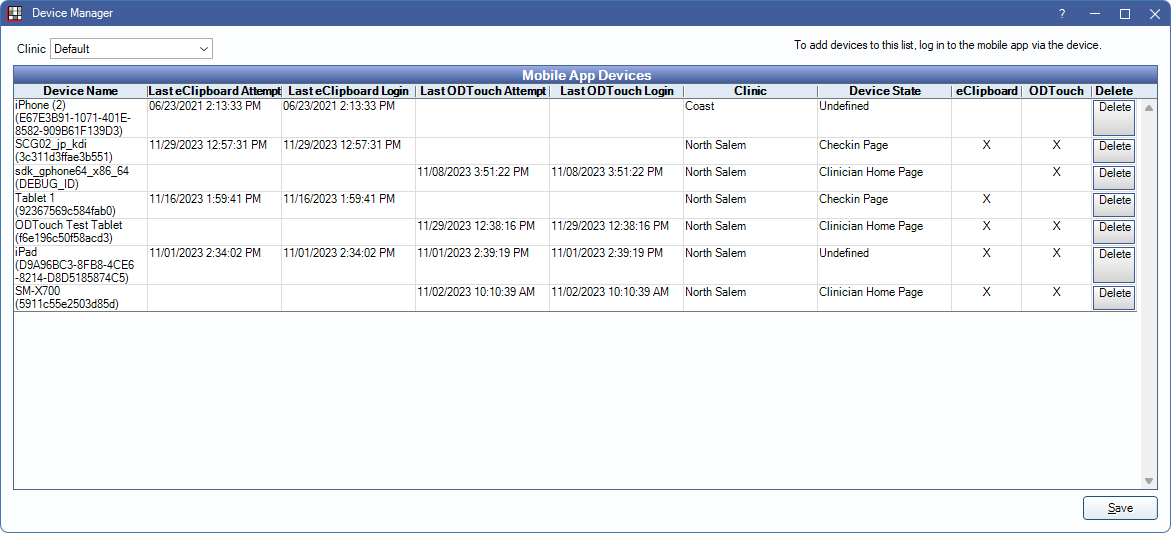 Clinics: Filter devices by the clinic they are logged into.
Mobile App Devices Grid:
Device Name: The device name logged into the database. Device names can be edited in the About menu of each app.
Last Attempt: The last time the device attempted to log into an app.
Last Login: The last time the device logged into an app.
Clinic: The clinic associated with the device.
Device State: Displays which stage of an app the device is currently in.
Enabled: Click to enable this device to access an app. Click the X to disable access.
Delete: Delete the device from the list.