In the Main Menu, click Setup, Family/Insurance, Clearinghouses. Double click on RECS.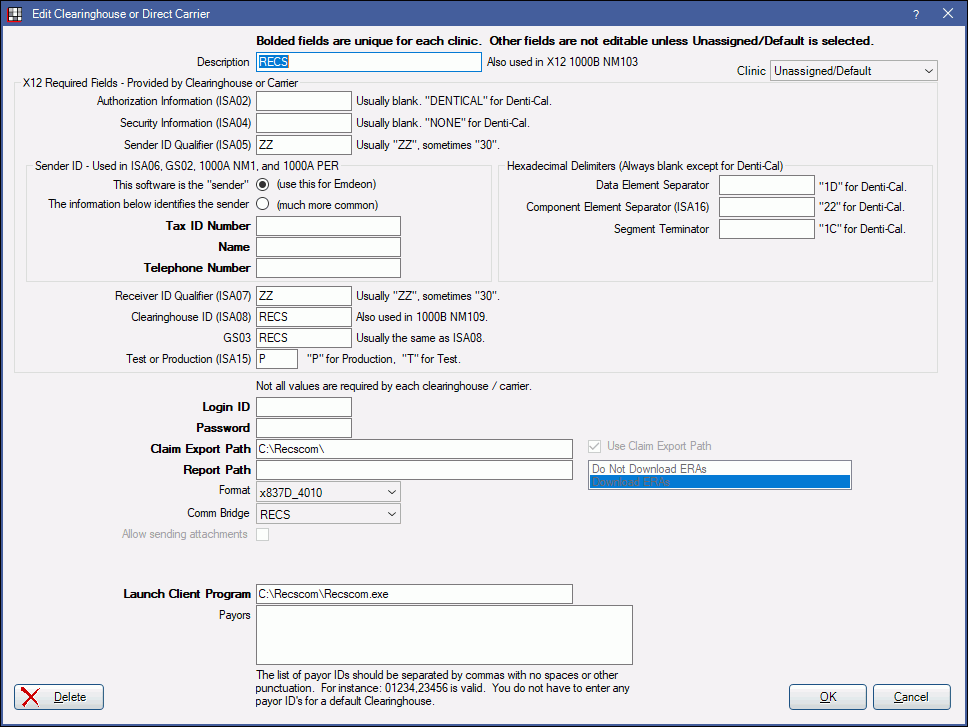 Call them at (888) 888-6504. They will supply you with a program to install, help you set it up, and supply you with a Login ID and password.
After that is done set up using above screenshot as a reference. Click OK to save.