In the Main Menu, click Setup, Advanced Setup, FHIR.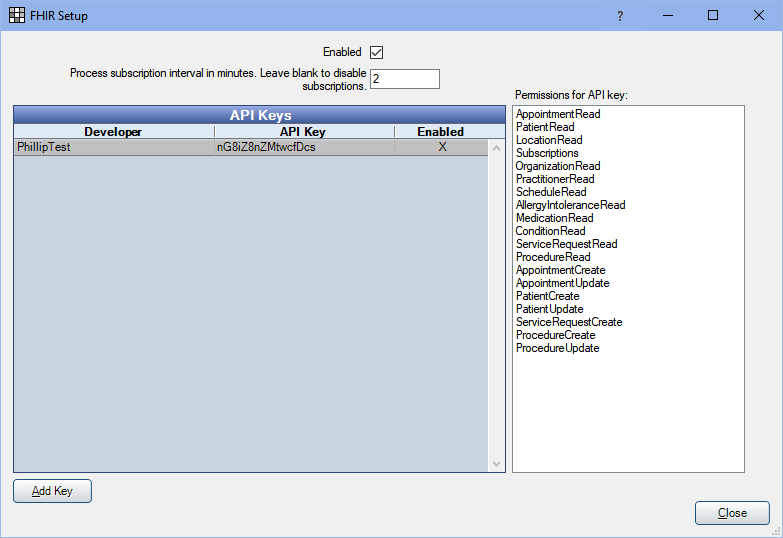 Open Dental's FHIR service is a RESTful API service that allows third-party developers to query an Open Dental database for certain types of information. The service can be used to read and create patients, appointments, procedures, and more.
For details about use and setup, see:
We currently offer a test server that developers can use to experiment with FHIR.
Current resources that can be queried:
appointment status, operatory, and clinic
patient demographics
organization (practice)
practitioner (provider specialty)
provider and operatory schedule
available time slots
subscriptions (receive notifications about changes made to patients and appointments)
conditions (problems)
allergy intolerance (allergies)
medications
medication statements (a medication for one patient)
procedures
Open Dental FHIR conforms to the FHIR standard defined at https://www.hl7.org/fhir.