In the Main Menu, click Setup, Imaging, Devices.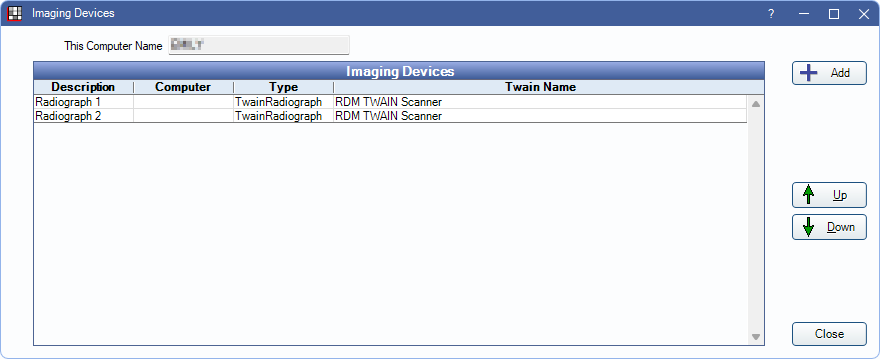 Add sensors to be used with the Capture button in the Imaging Module.
Add: Click to add a new device.
Up / Down: Highlight a device and click to move it up or down the list.
Click Add to add a new device, or double-click a device to edit.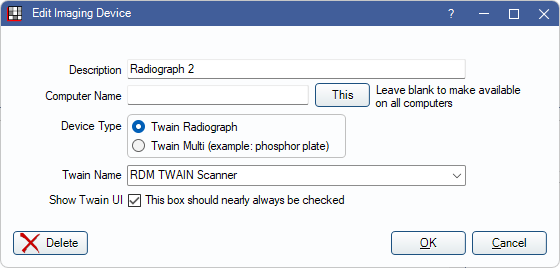 Description: Enter a description for the device. Displays in the Imaging Module.
Computer Name: Enter the computer name connected with this device. Leave blank to make available on all workstations.

This: Click to quickly enter the current computer for this device.

Device Type: Select a device type

TwainRadiograph: Select when the device uses an TWAIN driver to take images.
XDR: Do not use. This is for future development. XDR devices should use TWAIN also.

Twain Name: Select the TWAIN device from the dropdown menu.
Show Twain UI: Check to show the options window for the specified TWAIN driver.