In the Main Menu, Click Setup, Family/Insurance, Clearinghouses. Double-click Lantek Networks Transmission Service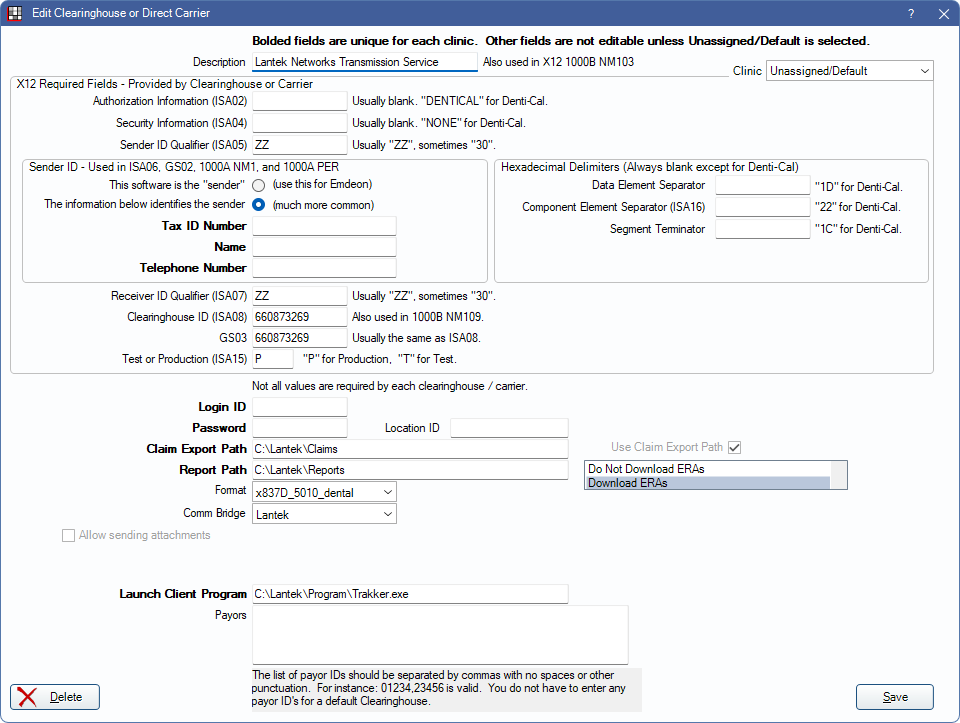 Lantek is an E-Claims clearinghouse for Puerto Rican offices.
Technical Details
Enter the following details when enabling Lantek Networks Transmission Service clearinghouse.
The information below identifies the sender: Selected.
Tax ID Number: Enter your Lantek account number.
Name: Enter doctor or practice name.
Telephone Number: Enter the practice telephone number.
Login ID: Supplied by Lantek.
Password: Lantek password.