In the Main Menu, click Setup, Preferences.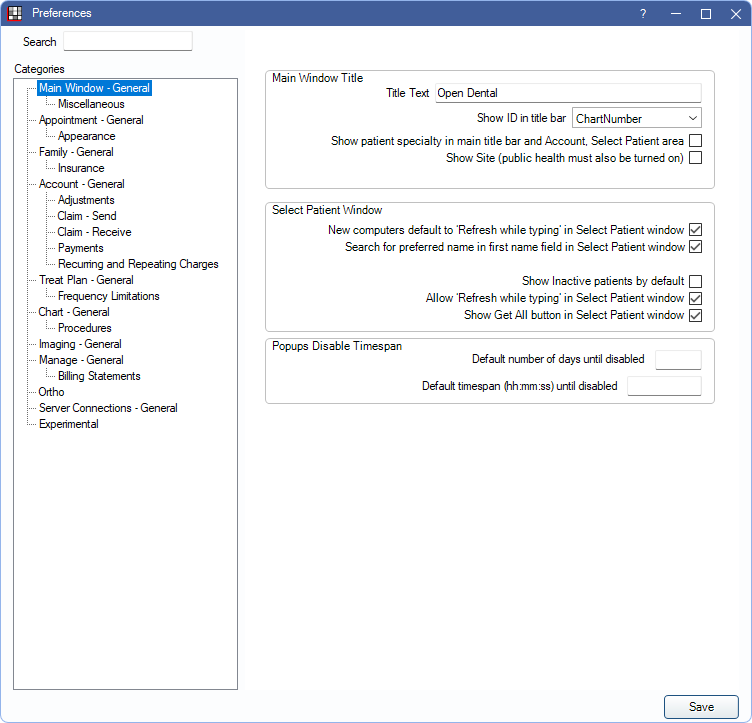 Preferences are sorted by category on the left. Click a category to view more preferences.

Some Preferences have additional details or examples. If the i icon appears when hovering over the preference, click to open a window with more information.
Search: Enter a term to search Preferences. Any categories that contain a preference matching the exact term are highlighted in yellow. Click a category to view matching Preferences.
Categories
Each category is organized by module, then topic.
Appointment - General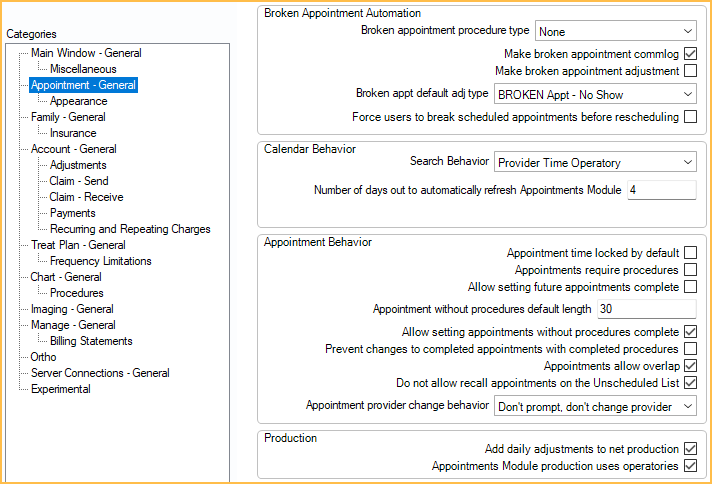 Appointment - Appearance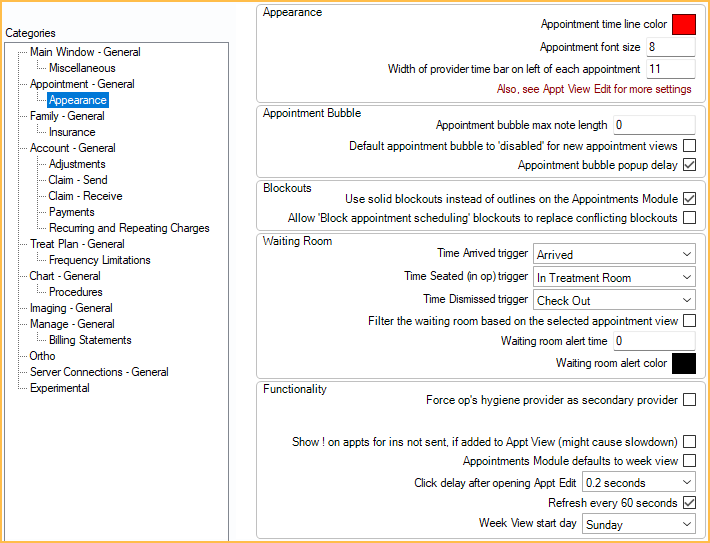 Family - General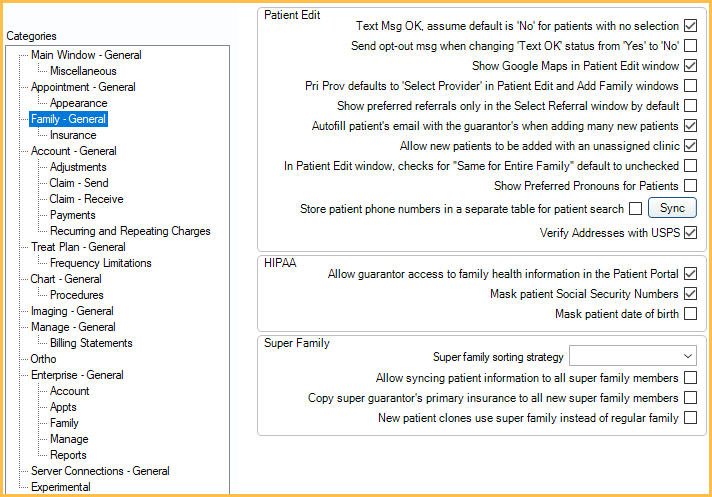 Family - Insurance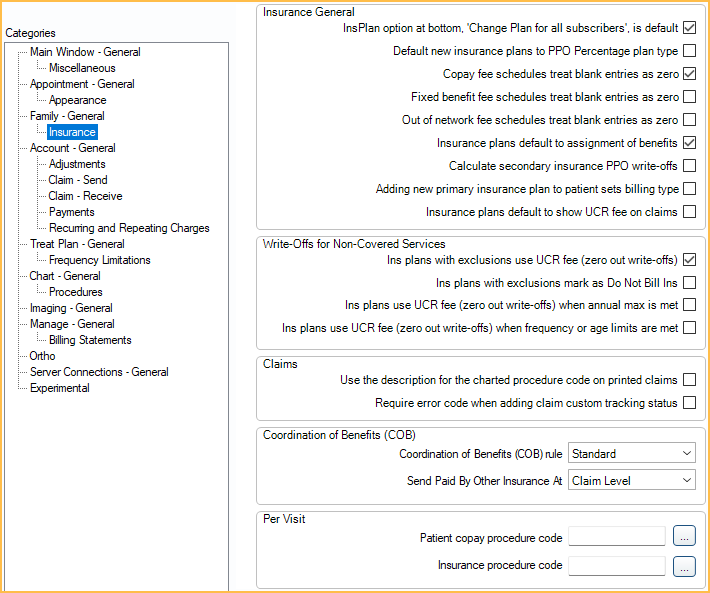 Account - General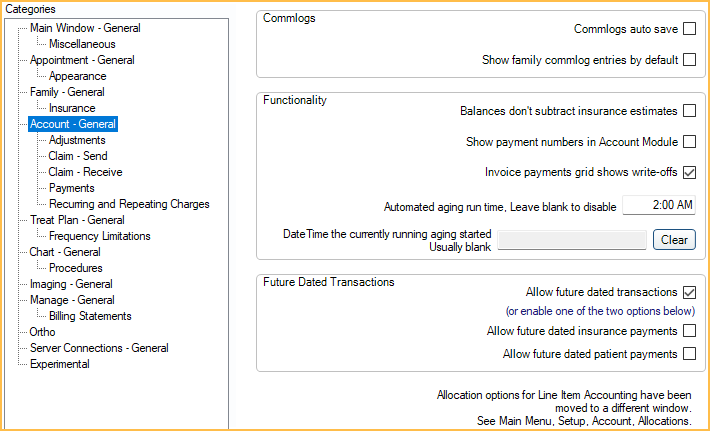 Account - Adjustments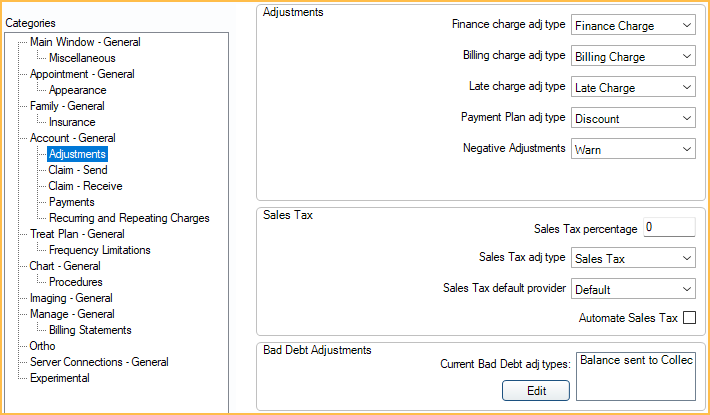 Account - Insurance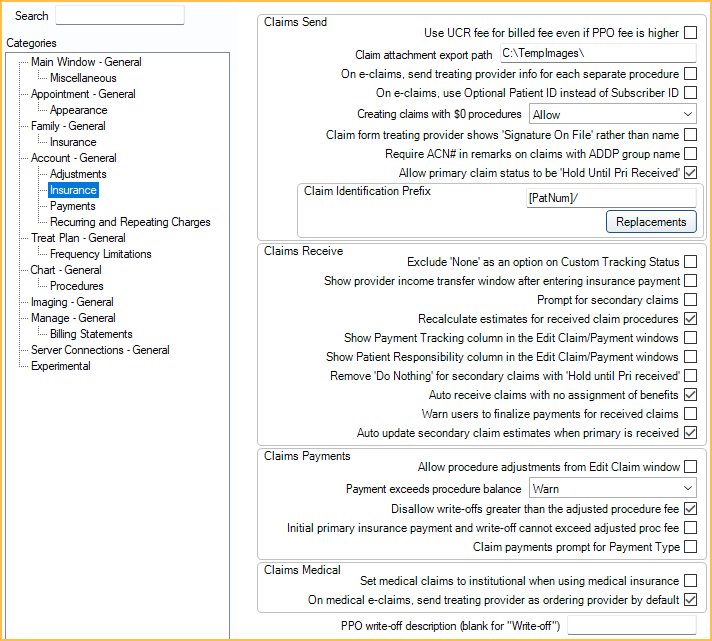 Account - Payments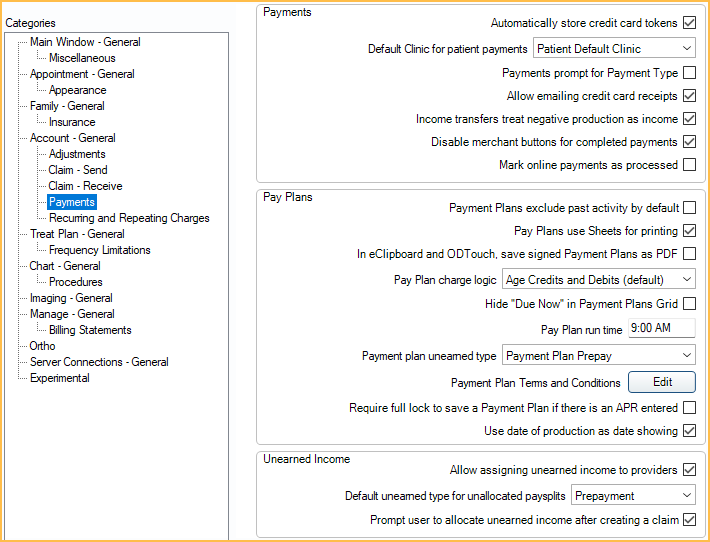 Account - Recurring and Repeating Charges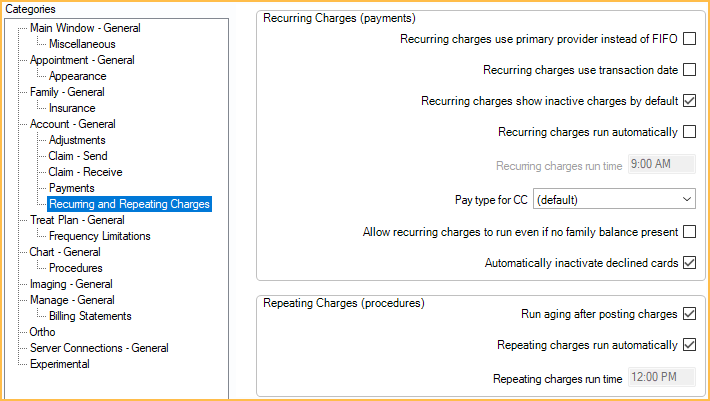 Treat Plan - General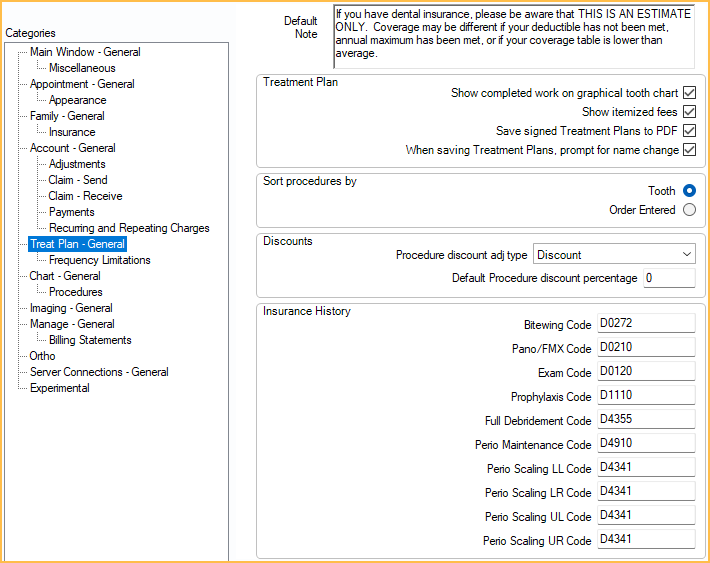 Treat Plan - Frequency Limitations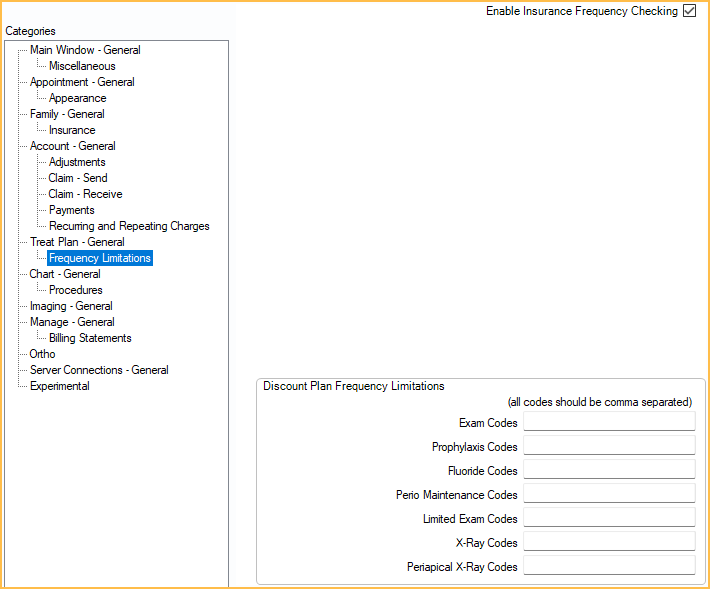 Chart - General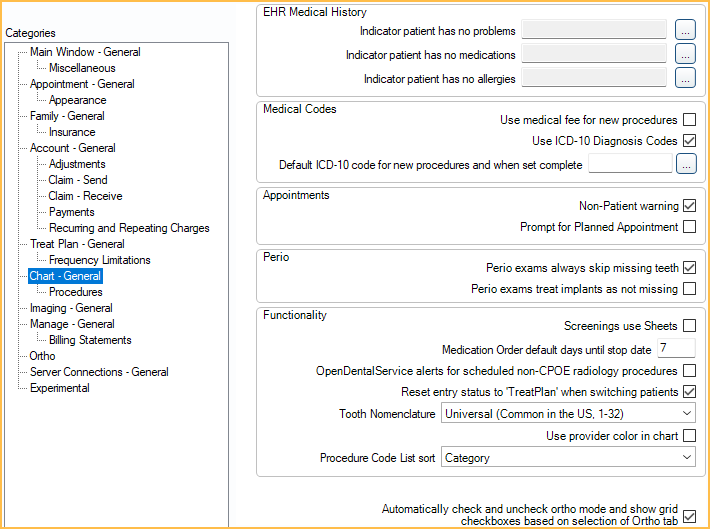 Chart - Procedures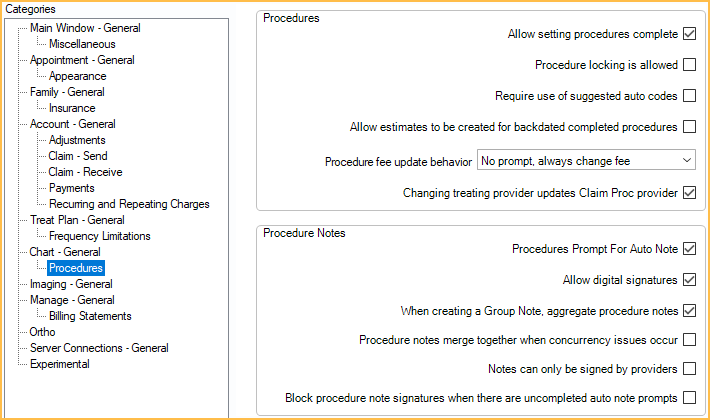 Imaging - General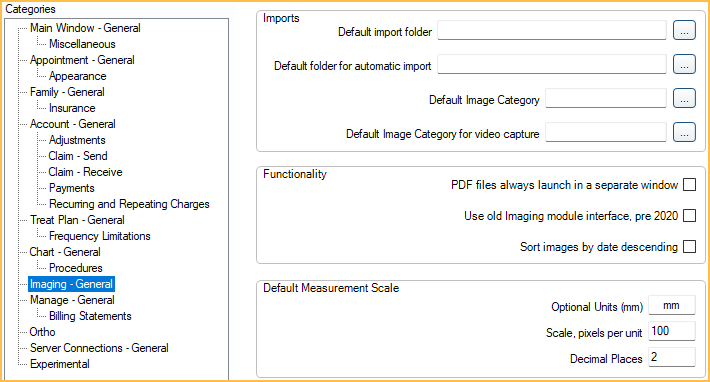 Manage - General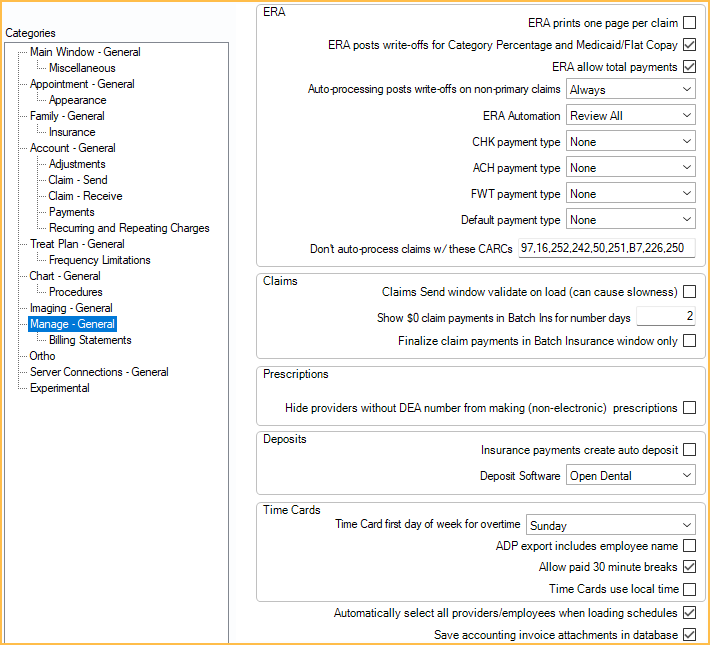 Manage - Billing Statements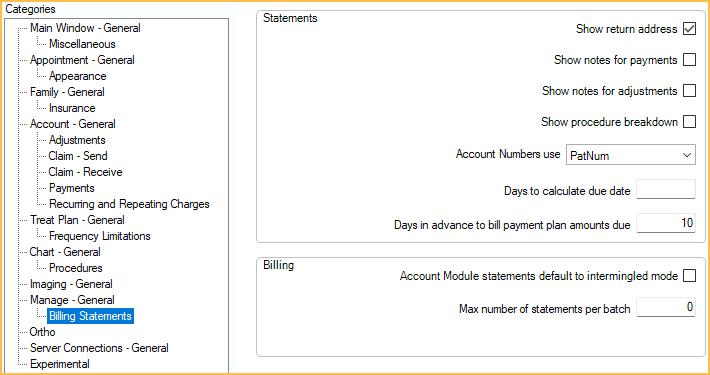 Server Connections - General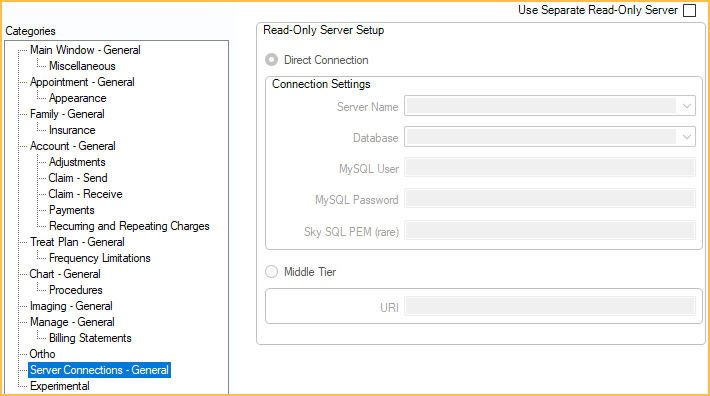 Experimental