In the Main Menu, click Setup, Preferences.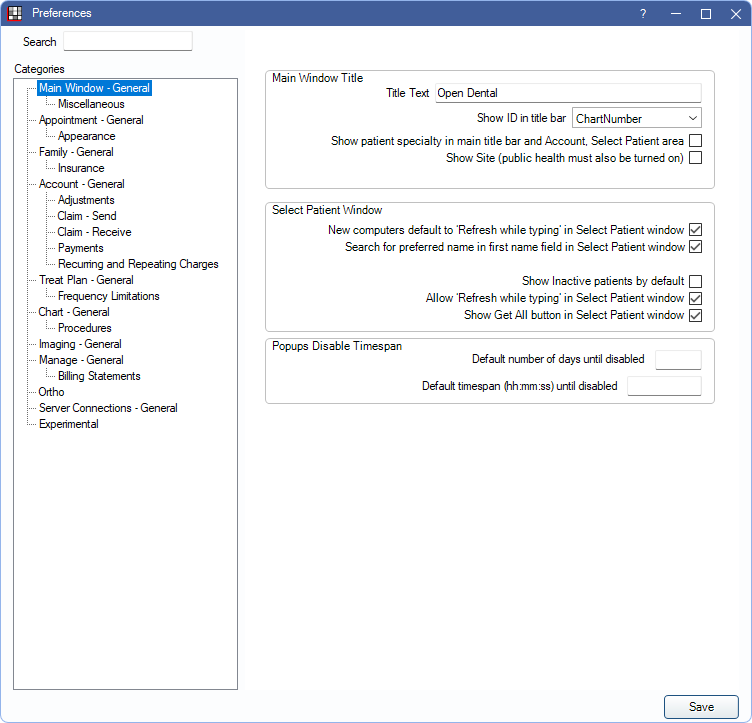 Preferences are sorted by category on the left. Click a category to view more Preferences.
Preferences that need additional explanation have details listed to the right. More complicated Preferences may include an Examples or Details button to view information.
Categories
Each category is organized by module, then topic.
Appointment - General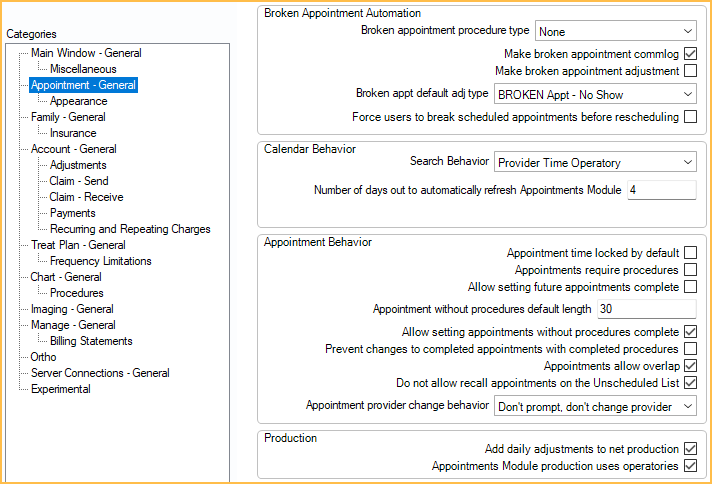 Appointment - Appearance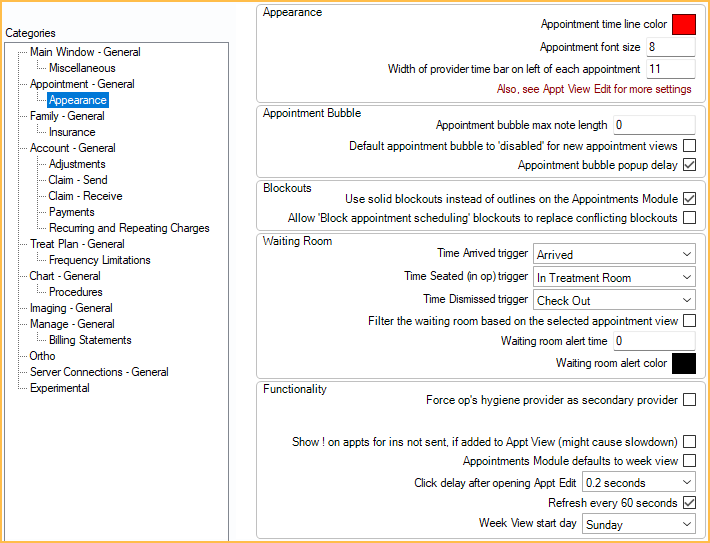 Family - General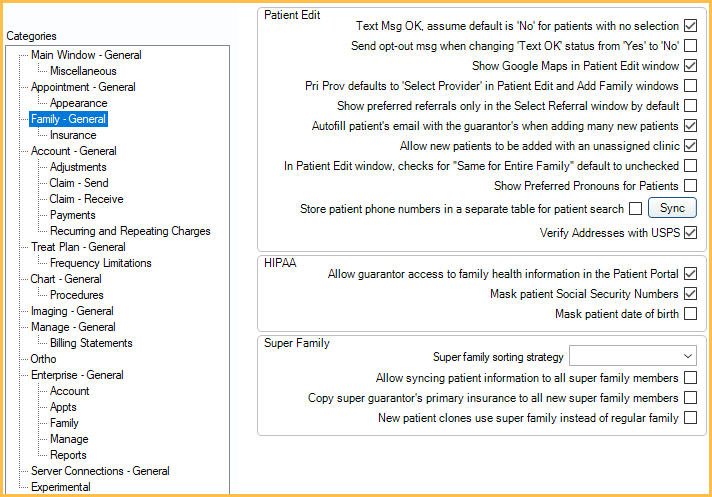 Family - Insurance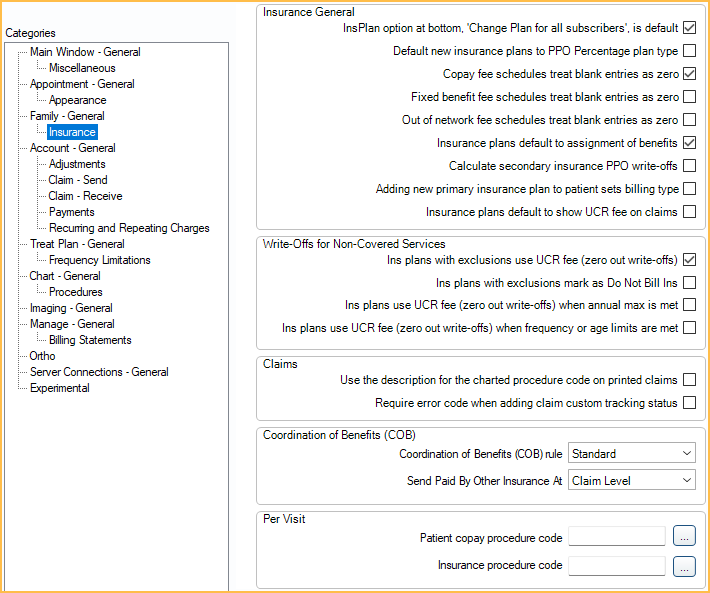 Account - General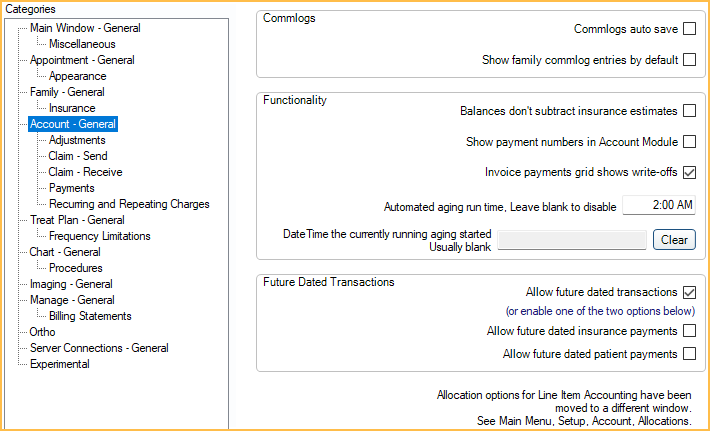 Account - Adjustments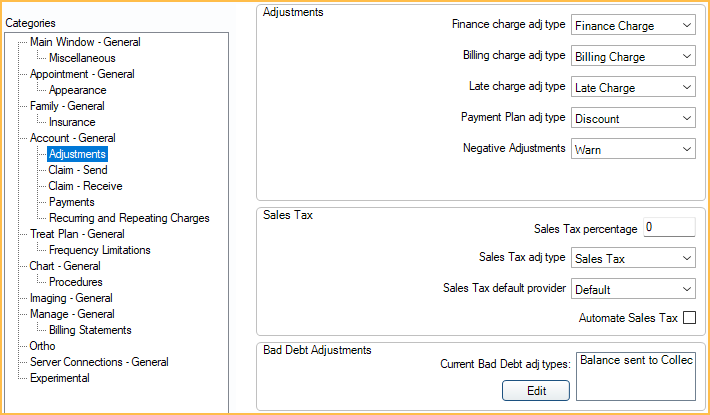 Account - Insurance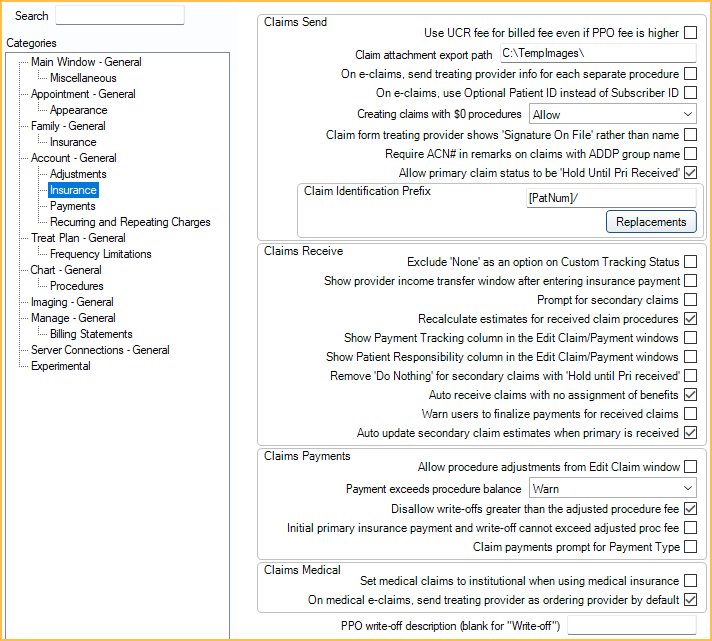 Account - Payments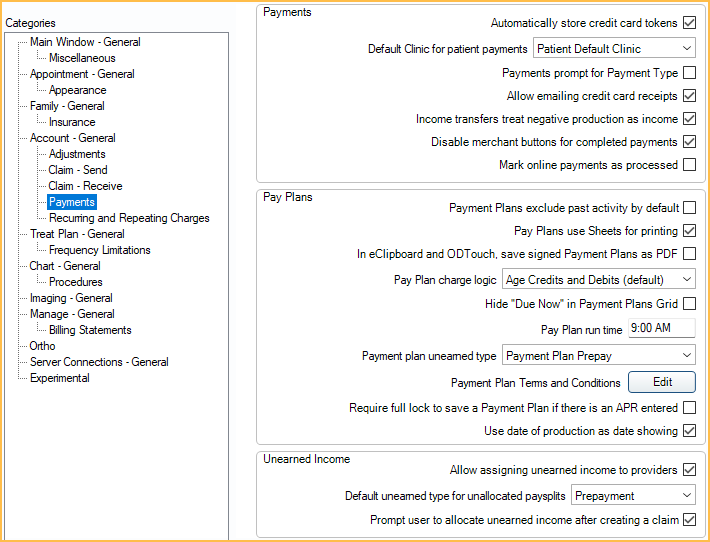 Account - Recurring and Repeating Charges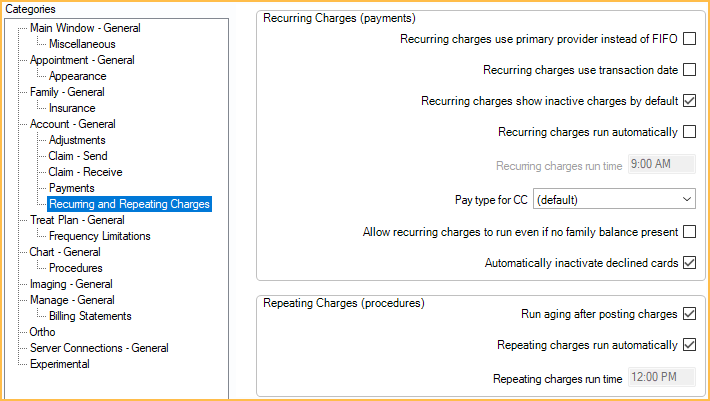 Treat Plan - General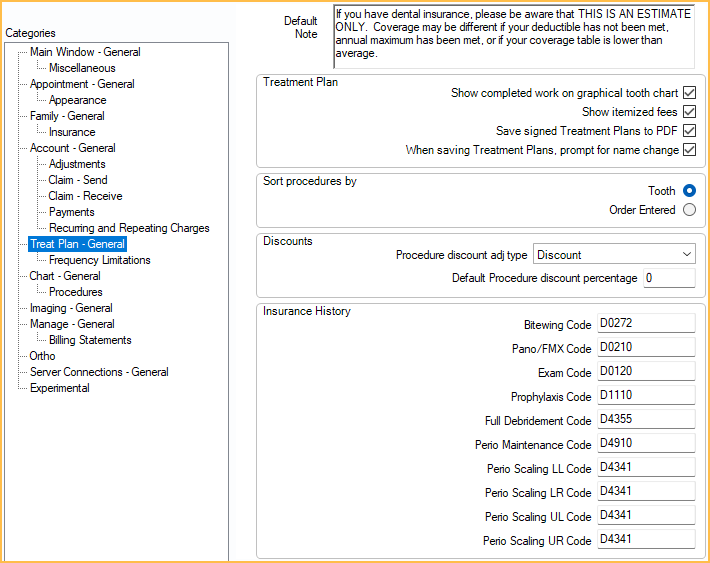 Treat Plan - Frequency Limitations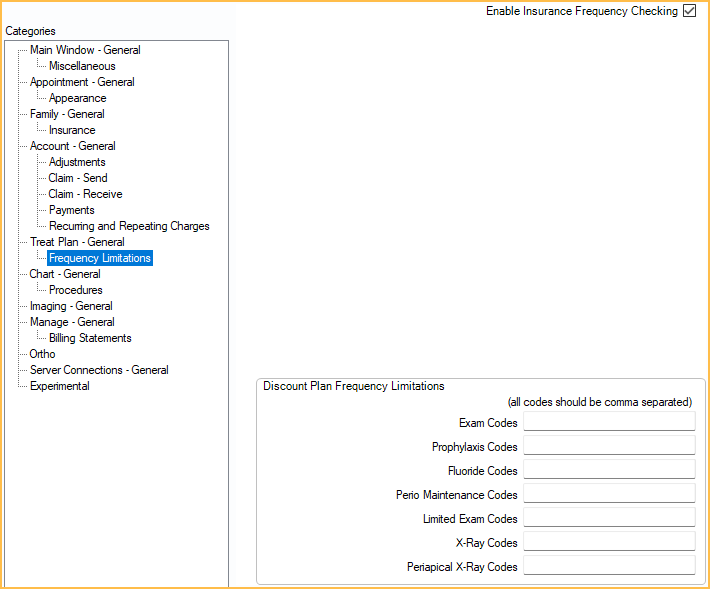 Chart - General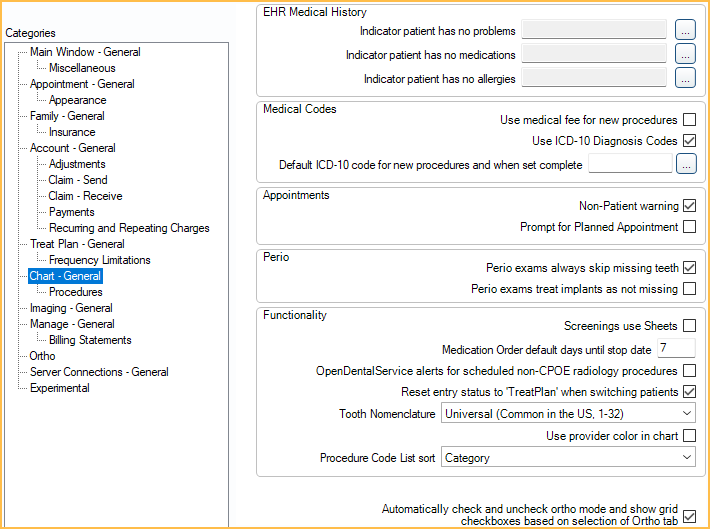 Chart - Procedures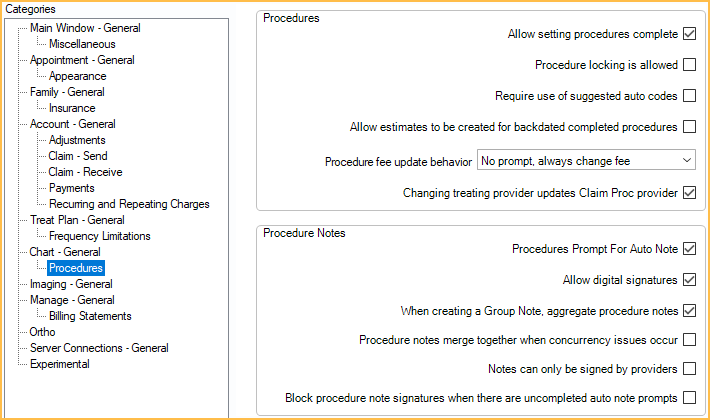 Imaging - General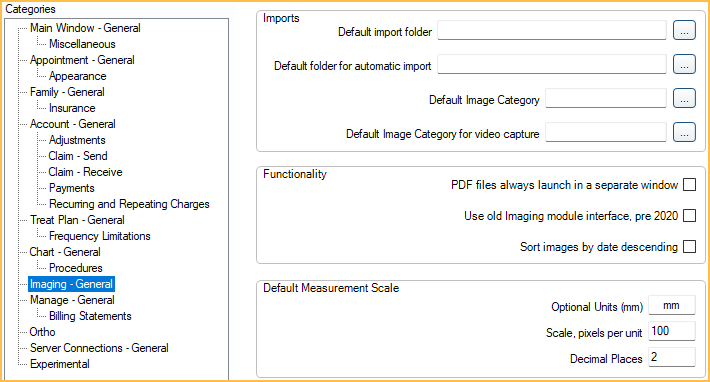 Manage - General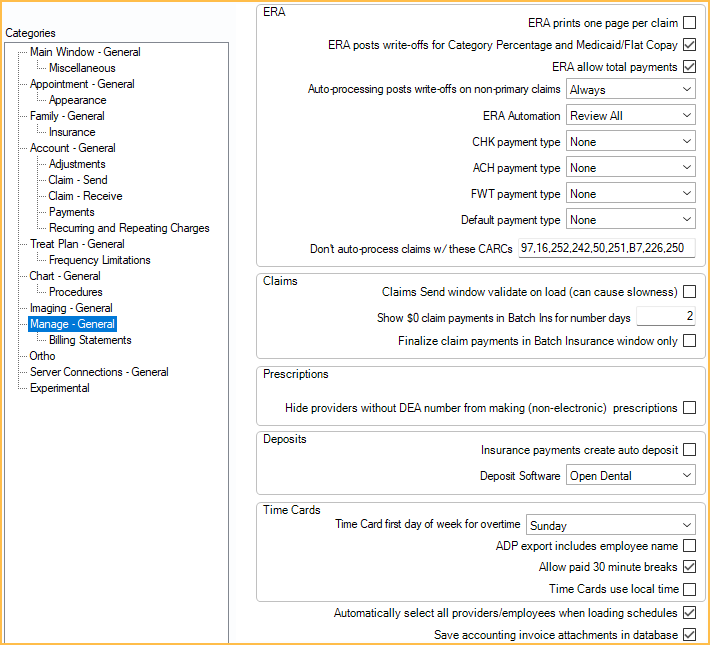 Manage - Billing Statements