This Unearned Income Report shows the total family unearned income balance by guarantor.
In Unearned Income Reports, click Unearned Accounts.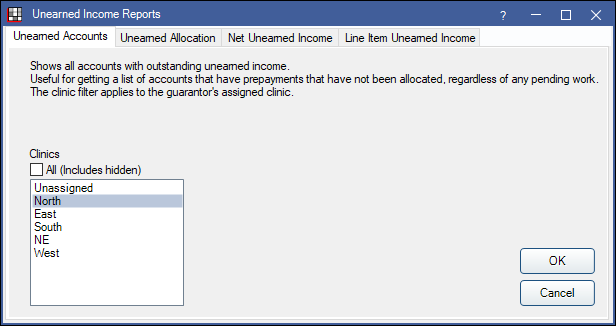 This helps identify the remaining Unearned / Prepayment balance for a family that can be allocated.
Filter by the guarantor's assigned Clinic or check All.
Click OK to generate the report.