Unearned Income Report
This report shows Unearned Income liabilities (total amounts) or unearned income activity (date range).
Note: To control user access to this report, see Report Setup - Security Permissions.


In the main menu, click Reports, Standard.
In the Monthly section, click Unearned Income.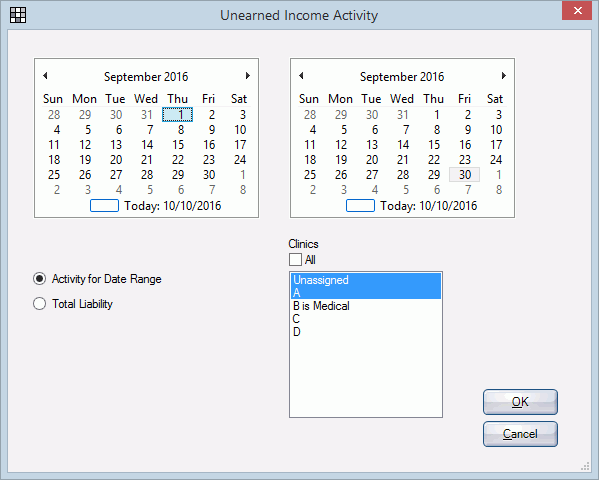 Select the report criteria.
Calendar: In the first calendar select the start date. In the second calendar select the end date.
Activity for Date Range: Show unearned income activity for the date range.
Total Liability: Show the unearned pay split amounts that haven't been allocated.
Clinics: If using Clinics, select the clinics to include. Click All to include all clinics.
Click OK to print the report. The Unearned Income report uses the Complex Report system.