The Insurance Filing Code Group definition determines the categories available to organize insurance filing codes.
In the Main Menu, click Setup, Definitions, Insurance Filing Code Group.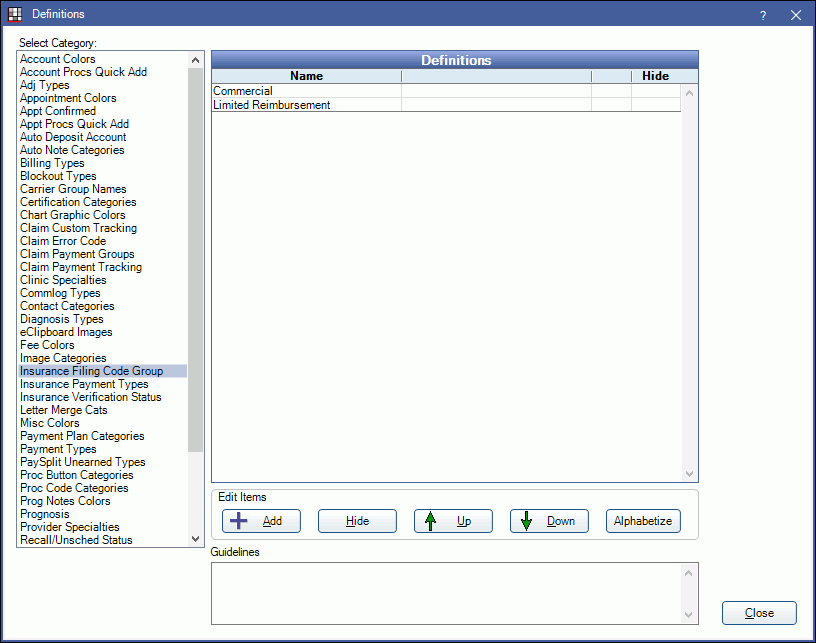 To add or edit a group option, click Add or double-click an item to open the Edit Definition window. Enter the group Name then click OK to save. To assign the group to a filing code, see Insurance Filing Codes.