In Procedure Codes, in the bottom right corner, click Fee Tools.
Exporting fees is useful when you want to make minor changes to an existing fee schedule. First export saved fees as a txt file in the correct file format. Procedure code, fee, abbreviation, and description are exported. Then change fees as needed and import fees (see Fees Import).
Under Choose Settings, select the fee criteria to export by clicking the dropdown arrows or [...]. You can export only a global fees (fee schedule), or further narrow the export to clinic and/or provider-specific fees.
Click Export.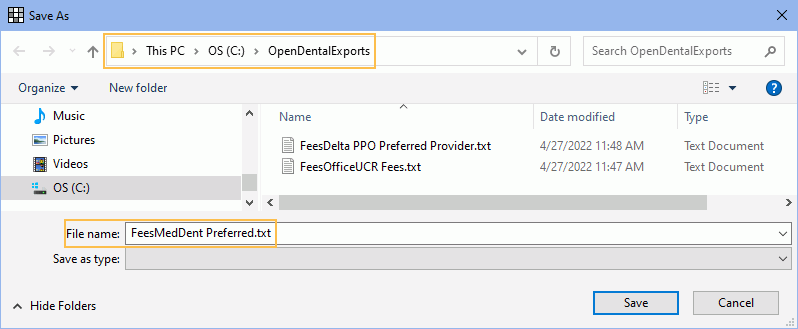 Select the location and file name, then click Save. By default it is saved as a txt file in the OpenDentalExports folder.
To change fees, open the saved file, make the changes, then save the file. If making changes that will be imported back into Open Dental, only code and fee changes will be recognized.
Exported fee schedule example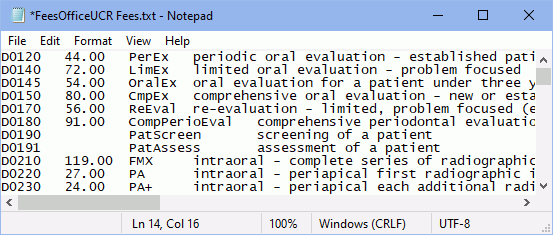 Another option to export fees is to run the Procedure Code Report by code, then export the results.