The graphical perio chart is a way to view a full screen 3D image of the patient's Perio Chart. Your Graphics Preferences must be set to Direct X Tooth Chart.
In the Chart Module, click Perio Chart, Graphical.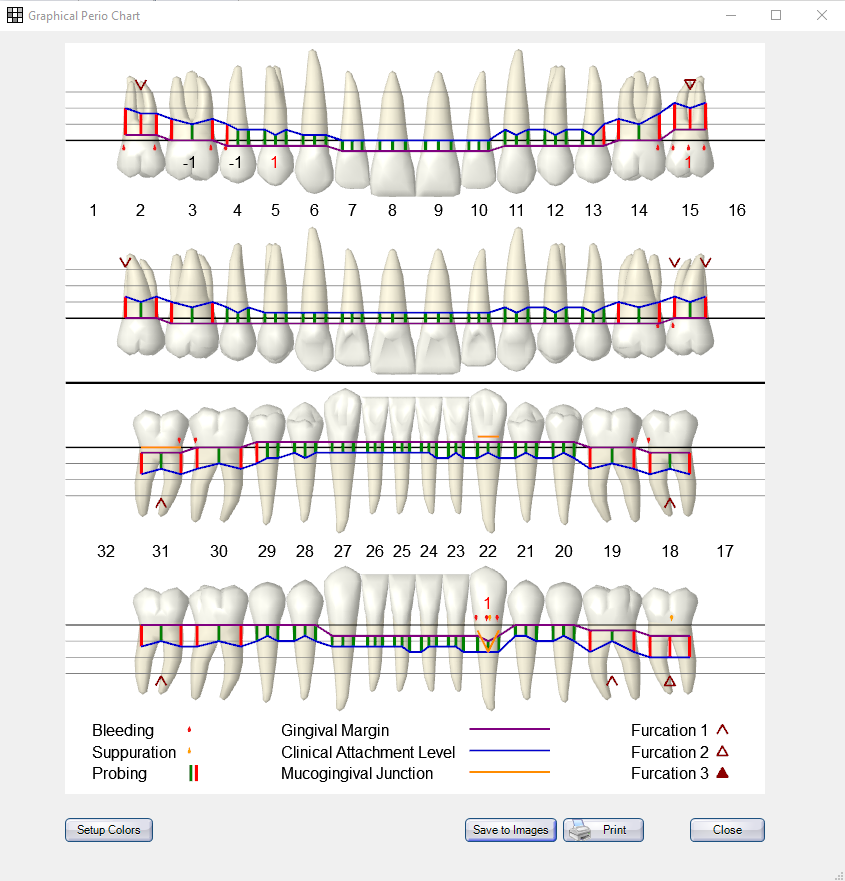 Implants: Teeth with implants are indicated with the implant graphic.
Setup Colors: Click to select measurement colors.
Save to Images: Save the graphical image to the Tooth Charts folder in the Images module.
Print: Print the graphical image as it appears.