In the Reports window, click the Laser Labels button.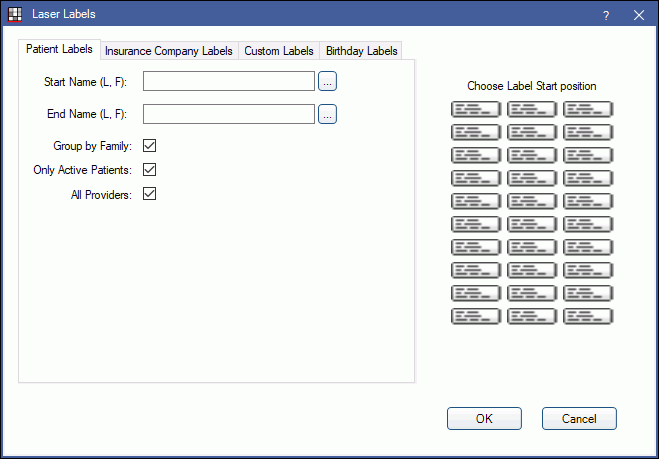 See Labels for instructions on printing individual labels.
This Laser Labels feature was added entirely by Kapricorn Systems, Inc. Labels are printed 2.75 x 1 in. with a .05 in. margin on the top, left, and right and no margin at the bottom. It is assumed the paper size is 8.5x11.