Open Dental Cloud requires the OpenDentalCloudClient to launch third-party integrations.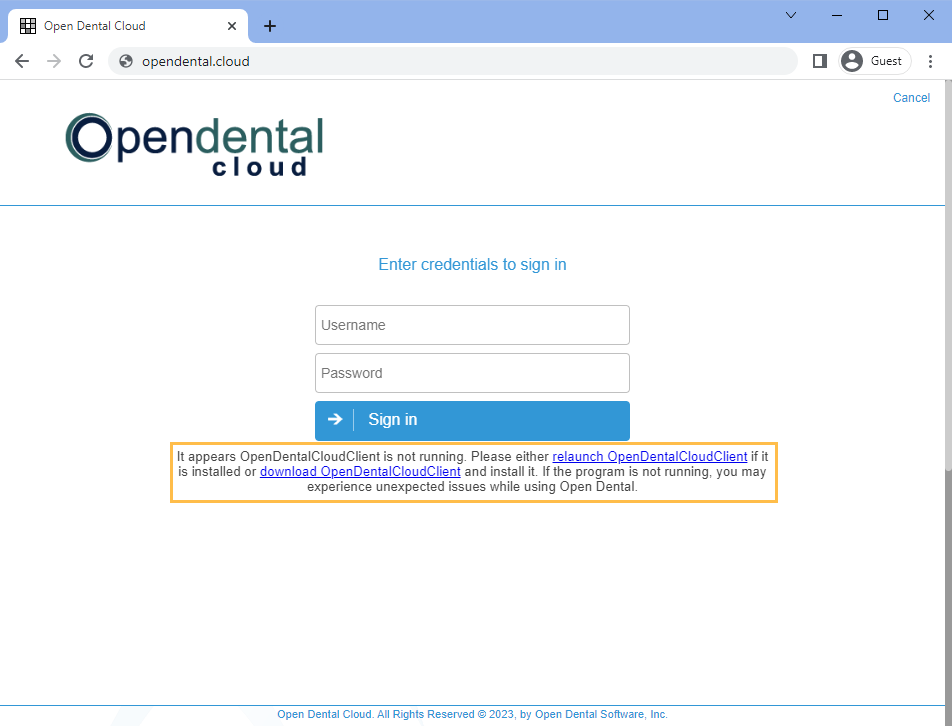 If the OpenDentalCloudClient is not installed, or not running, you will receive a message on the Sign-in screen.
Installation:
Click the download OpenDentalCloudClient link.
The installer will appear in your downloads folder.
Double-click ODCloudClientInstaller to run it.


If Microsoft Defender blocks the installation, click More Info, then Run Anyway.