In the Main Menu, click Reports, Standard. Then in the Monthly area, click Line Item Unearned Income.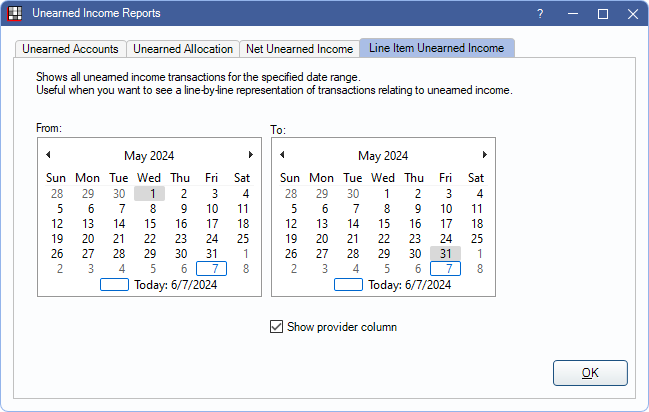 This Unearned Income Report shows details for all Unearned / Unallocated Income in a selected date range. The default date range is the previous month.
Select a date range using the From and To calendars.
Filter by Clinic or check All.