Audit Trail
After setting up Security, you may want to see a record of the actions each user is taking.
In the Main Menu, select Tools | Audit Trail. The Permission filter at the top will show events of the selected type.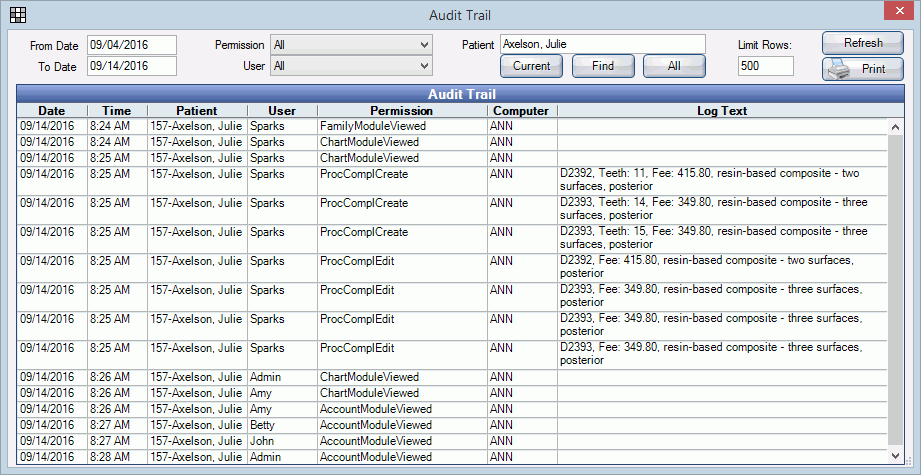 The text describing each event is a little bit difficult to read at first, but there is some useful information once you get used to it. It helps to use the boxes at the top to filter out certain types of entries. The most useful is by patient. The Current button will cause only entries for the currently selected patient to show (the patient that was selected before you opened the audit trail). The Find button will let you search for a patient. The All button eliminates patient as a filter so that all entries will show.
There is also a simpler audit trail available in the Appointment Edit window which everyone has access to.