To receive Alerts, the logged-on user must be subscribed to the alert categories for the selected clinic.
In the User Security window, click the Alert Subs tab.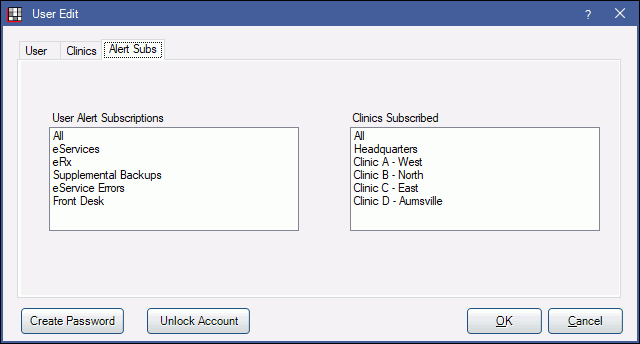 Also see Alerts.
User Alert Subscriptions: Highlight the alert categories to subscribe the user to. Click and drag, or press Ctrl while clicking to select multiple categories.
Clinics Subscribed: If using clinics, highlight the clinics the user will see alerts for. Take into consideration any clinic restrictions (set in the Clinics tab). Users can only see clinic alerts when they have access to the clinic.
Click OK to save.