In the CareCredit Action window, click Transactions.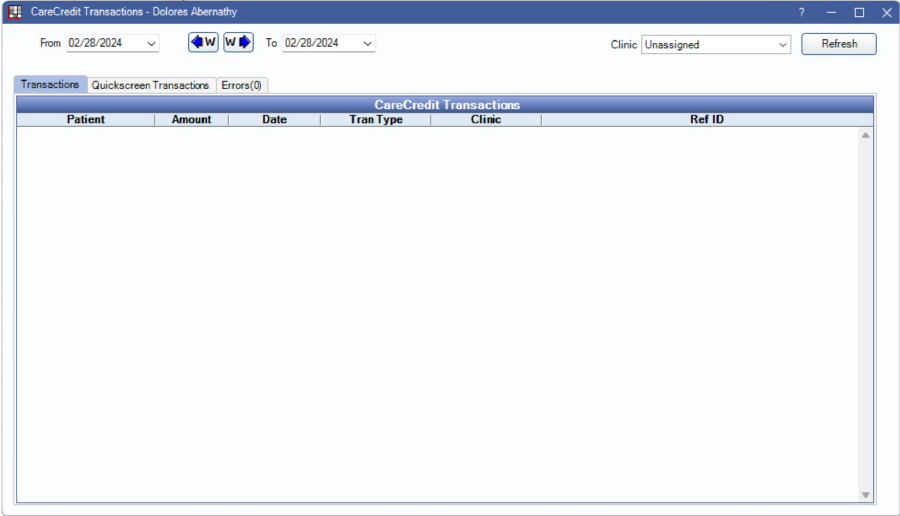 Transactions Tab
The Transactions Tab shows purchases and refunds made through CareCredit.
From / To: Change the date range to filter transactions. Use the W buttons to quickly switch weeks.
Clinic: Only visible when clinics is enabled. Filter the transaction list by clinic.
Refresh: Click to update the list.
Right-click a patient to:
Go To Account
Open Payment
Process Refund
Errors Tab
The Errors Tab shows errors that occurred during batch quickscreens.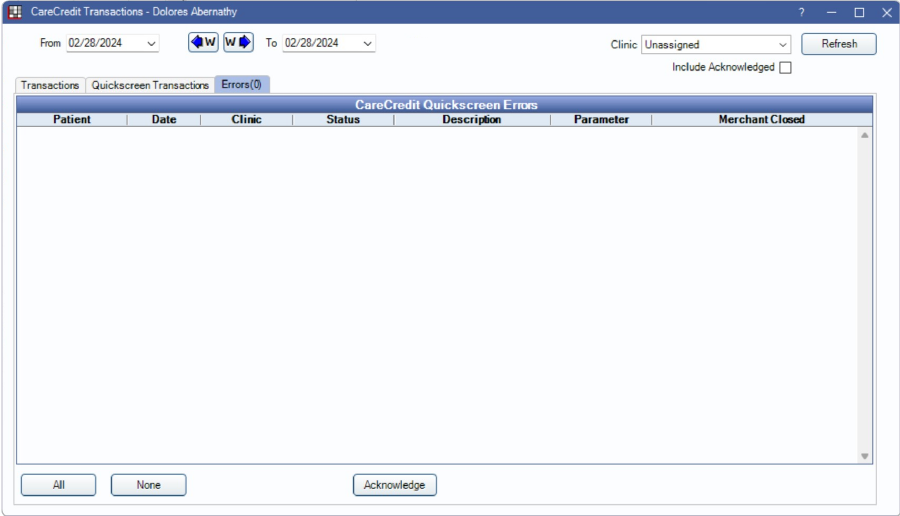 Highlight a patient, or click All to select all, then acknowledge the errors. Acknowledging an error will remove it from the list, but will not clear it from Open Dental Alerts.
Include Acknowledged: Check to show acknowledged errors.
Right-click a patient to:
Go to Account
Acknowledge
For more information regarding an error message, contact CareCredit.