Use Certification Setup to create and edit certifications for employees.
In Certifications, click Setup.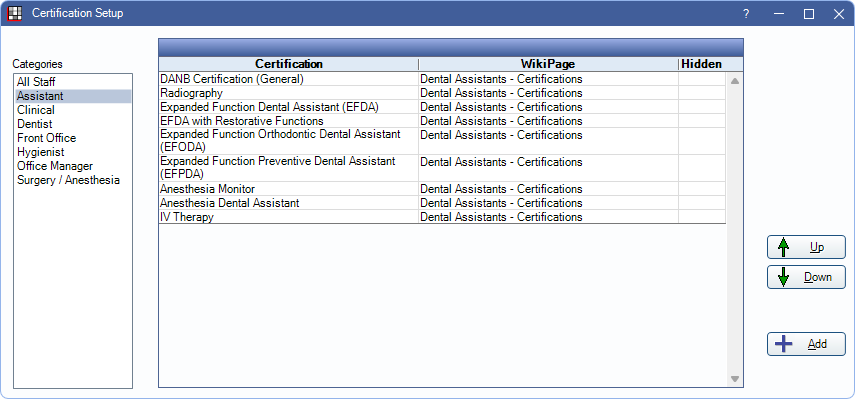 There are three steps to set up Certifications.
Create Certification Categories. See Definitions: Certification Categories.
Create certifications. See below.
Assign a Reports To for each employee. See Employees.
Categories: Highlight a category to filter the certifications showing.
Up/Down: Highlight a certification to move it up or down the list.
Add: Click to add a new certification, or double-click from the grid to edit. The following window will open.
Description: Name of the certification.
Wiki Page: (optional) Enter the name of the corresponding Wiki page for the certification.
Categories: Select one or more categories to apply the certification to.
Hidden: Hide the selected certification.
Delete: Delete the selected certification. Certifications cannot be deleted if they are in use by an employee.