Student evaluations can be added and tracked in Open Dental.
In the Main Menu, click Tools, Evaluations.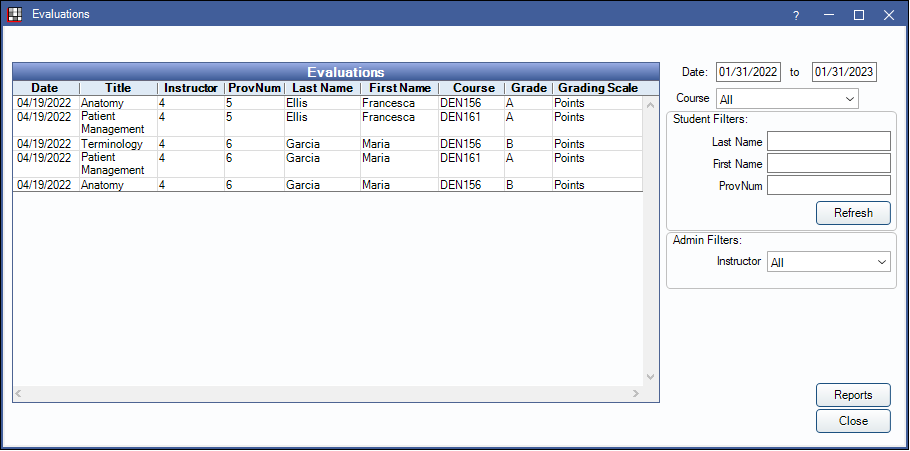 Dental Schools student evaluations can only be created by Dental School Instructors. Users with the Admin Eval Edit permission can view or edit student evaluations, but cannot create them.
A list of all evaluations created that meet the filter criteria will list. To view or edit an evaluation, double-click on it.
Filter Options:
Date: Determines which evaluations list. Enter a beginning and end date.
Course: Filter the evaluations by Dental Course.
Student Filters: Filter the evaluations by student's last name, first name or ProvNum.
Admin Filters: Select the instructor who administered the evaluation.
Add: Click to add a new evaluation. See Fill out Student Evaluations.
Reports: Click to view Dental Student Reports.