In the Mobile Web Home screen, press Pharmacies.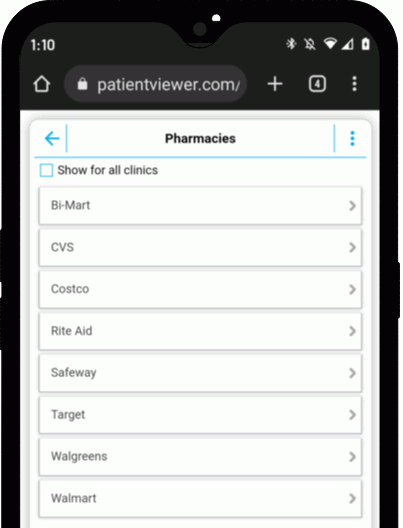 The Pharmacies view is a list of all pharmacies and contact information as entered in the Pharmacies.
If Clinics are enabled, pharmacies for the currently selected clinic will list. To view pharmacies from a different clinic press the dropdown arrow in the top right.
Select a pharmacy to view pharmacy address, phone, fax, and notes. Press a phone number to call it.