ODMobile (formerly Open Dental Mobile) is an app installed to a user's mobile device.
In eServices Setup, click Signup. In the Basics tab, enable Mobile.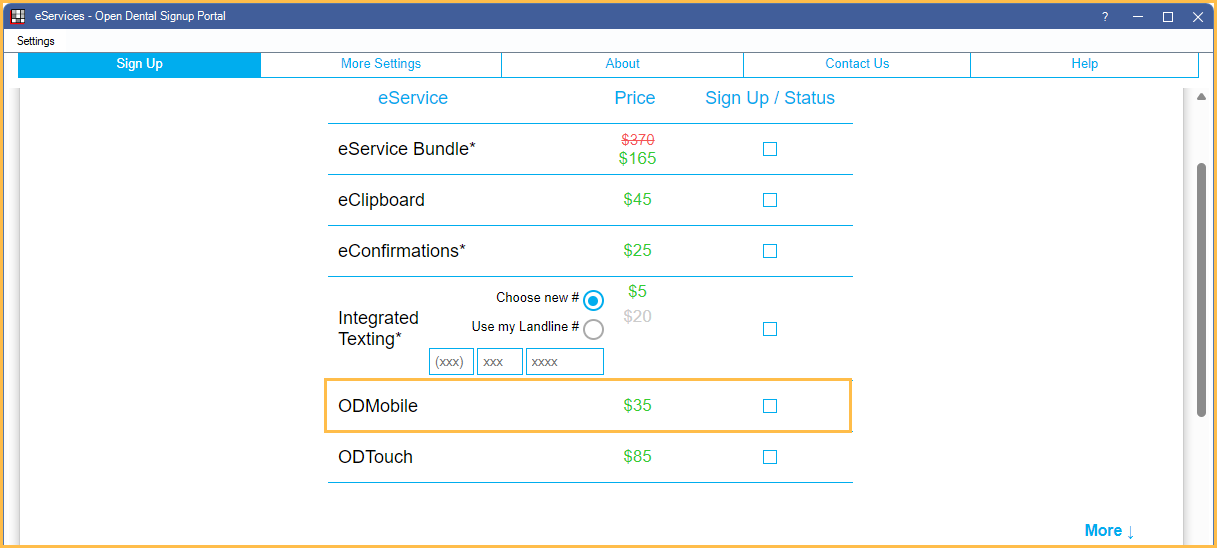 Set Up ODMobile in Open Dental
Sign up for ODMobile in the eServices Signup Portal.
Set up Mobile Settings to use when logging into the app. This only needs done once and is used for all Open Dental apps.
Set up Users to log into ODMobile.

Users must have the Mobile Web/ODMobile security permission.
Passwords must be strong must be enabled in Global Security Settings.
Users must have a strong password.
Install Open Dental on a Mobile Device
ODMobile is designed for phones, not tablets.
Install the app to each desired device. ODMobile is available for iOS and Android.
In the app, enter the Mobile Settings to connect the app with the database.

Log into the app using an Open Dental username and password.