Open Dental Mobile is an app installed to a user's mobile device.
In eServices Setup, click Signup. In the Basics tab, enable Mobile.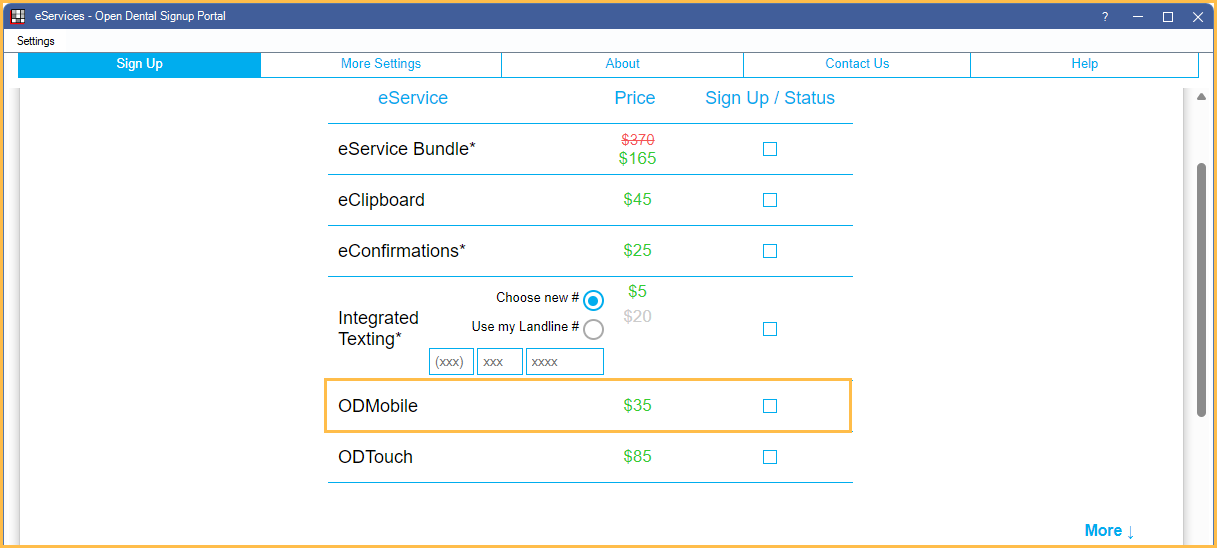 The eConnector is required to use Open Dental Mobile.
Sign Up for Open Dental Mobile
Sign up for the service in eServices Signup.
In eServices Signup, click Mobile Settings.
Create your credentials. If using eClipboard Feature, these credentials are already created.

Mobile credential passwords must be a minimum of 8 characters and contain at least one of each of the following: capital letter, number, and special character (e.g. @, !, ?, $).

Install Open Dental Mobile on your Mobile Device. Open Dental Mobile can be found on the App Store and Google Play.
Open the app. You will be prompted for the Signup Portal credentials created in Step 3.

Log into the app using your usual Open Dental username and password. See Set Up Open Dental Mobile Users below.

Set up Open Dental Mobile Users
To access Open Dental Mobile, the following is required: