In Open Dental Mobile, press Menu.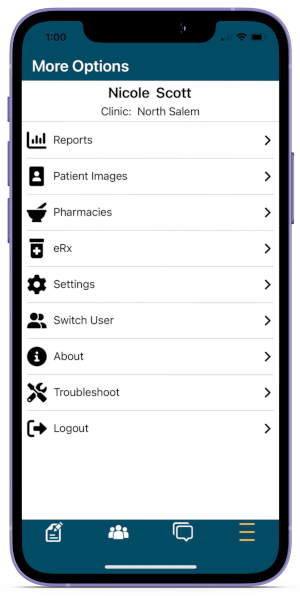 Use the Menu to view reports, search pharmacies, change settings, switch the clinic or user, or log out.
Reports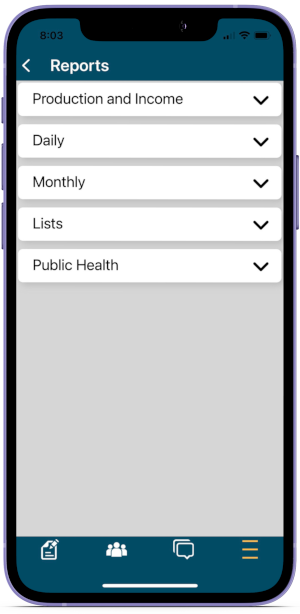 The Reports tab has some of the Standard Reports available from Open Dental.
Pharmacies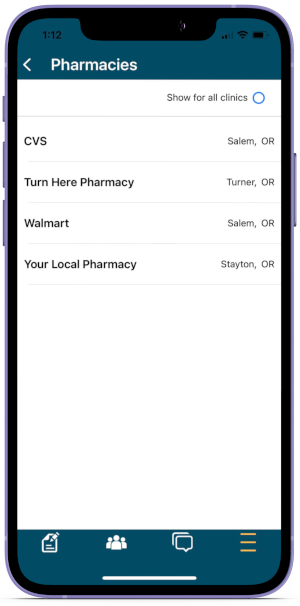 The Pharmacies tab displays Pharmacies entered in Open Dental.
Show for all clinics: Check to show pharmacies available for all clinics. Uncheck to only show pharmacies associated with your selected clinic.
Tap a pharmacy to view contact details.
Settings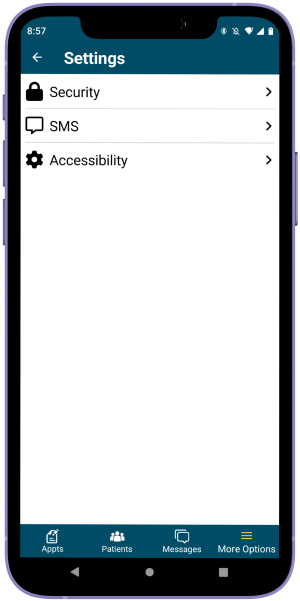 Security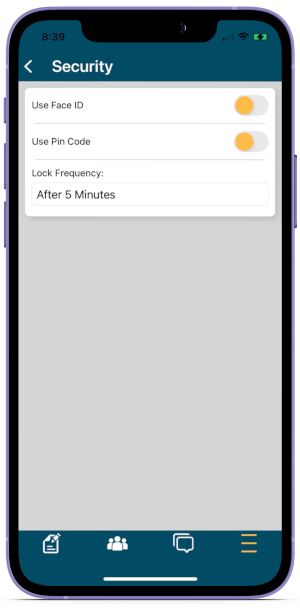 Use Fingerprint: Enable to use the fingerprint associated with the device to unlock the app.
Use Pin Code: Enable to use a custom pin code to unlock the app.
Lock Frequency: Determine when the app locks after a period of inactivity.
SMS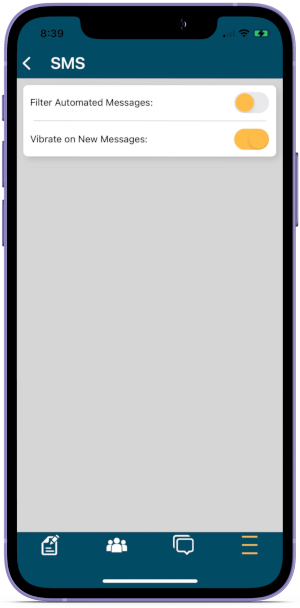 Filter Automated Messages: Enable to filter out Automated Messages.
Vibrate on New Messages: Enable to notify user of new text messages by vibrating.
Switch Clinic
If using Clinics, tap to switch to a different clinic. Select the clinic from the list.
Switch User
If using a shared device, tap to switch the logged-in Open Dental user.
Logout
Click to log out of the app.