In Standard Reports, in the Lists section, click Discount Plans.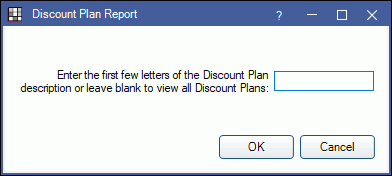 This report is a list of all Discount Plans in use, with the associated fee schedule, adjustment type, and effective and term dates of patients using the plan.
To filter the report to a specific plan, enter it in the box. To include all plans leave blank.
Click OK to generate the report. For a description of toolbar buttons, see Complex Report System.