In the Main Menu, click Reports, Standard.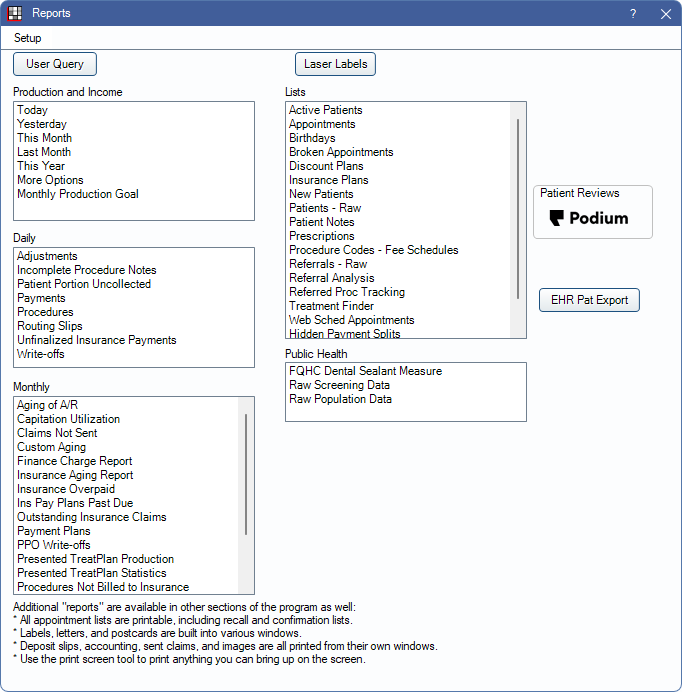 Standard reports allow you to track and view data using standard, text-based reports. They include production and income reports, daily and monthly reports, lists, and public health options.
Setup menu: Set up and customize defaults and user access for standard report. Options include:
User Query: Open the Query window to run custom reports. See User Query.
Laser Labels: This feature was added entirely by Kapricorn Systems, Inc. See Laser Labels.
Production and Income Reports
Daily: Common daily reports.
Monthly: Common monthly reports that are usually part of billing.
Lists: Common reports that pulls lists of various patient data.
Public Health Reports: Public Health reports.
Business Analytics and Patient Reviews: Preferred business analytics and patient reviews service providers.
Troubleshooting
Locked shows next to the report and when I attempt to generate it, I receive a message that I do not have permission to run it.
You do not have access to locked reports. Access is controlled by user group in Report Setup.