Standard reports allow a user to track and view data.
In the Main Menu, click Reports, Standard.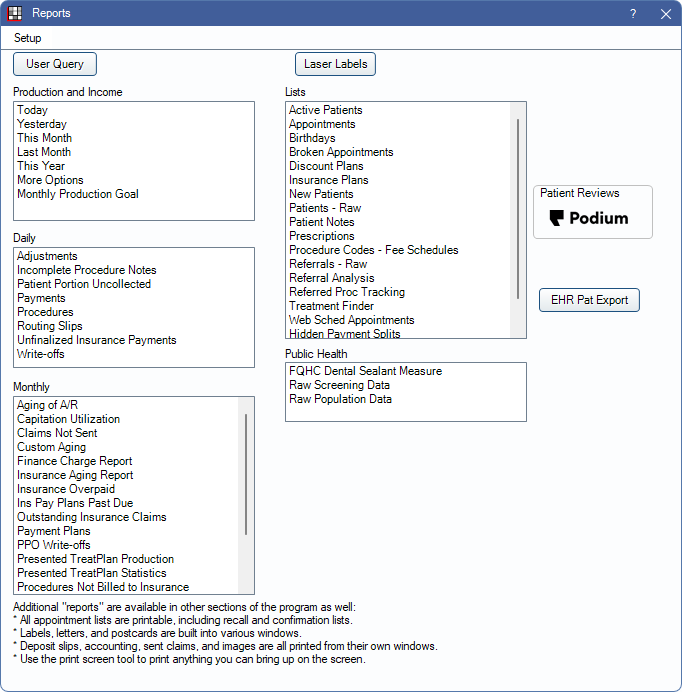 Setup: Click to set up and customize defaults and user access for standard report. Options include:
User Query: Open the Query window to run custom reports. See User Query.
Laser Labels: Print labels for a selected list of patients or insurance companies. See Laser Labels.
Production and Income Reports
Daily: Common daily reports.
Monthly: Common monthly reports that are usually part of billing.
Lists: Common reports that pulls lists of various patient data.
Public Health Reports: Public Health reports.
Business Analytics and Patient Reviews: Preferred business analytics and patient reviews service providers.