Finance Charge Report
This report lists all Finance Charges applied on a selected date.
Note: To control user access to this report, see Report Setup - Security Permissions.


In the main menu, click Reports, Standard.
In the Monthly section, click Finance Charges.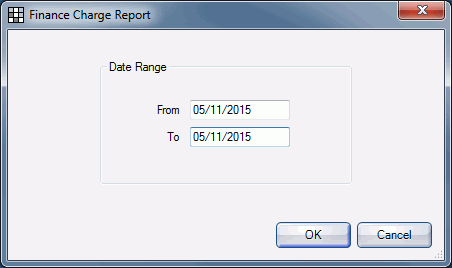 Enter the From and To dates. The date range defaults to the last day the report was run.
Click OK.