In the Main Toolbar, click the Letter dropdown.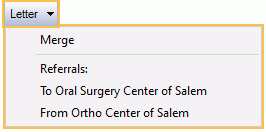 To create a referral letter, you must first:
All attached referrals will list under Referrals: Select the referral name, then pick the sheet from the list.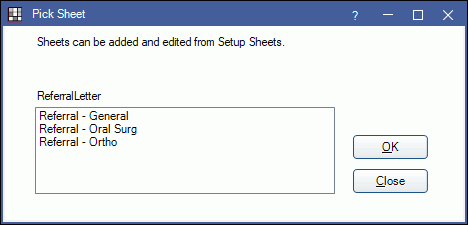 Double-click a letter to open and fill out. Below is a copy of the internal Referral Letter. The default text is defined in the custom sheet. Click on text, then type to edit it. Letter text indicates an area for the letter content.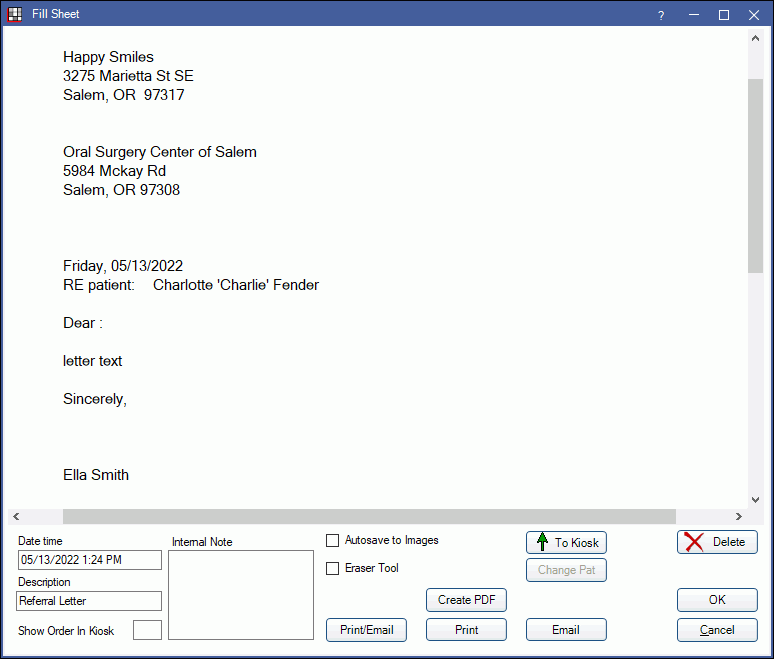 Sent letters can be viewed in the patient's Chart module, Progress Notes and Account module.
If a referral letter contains a procedure grid or tooth chart, it will be saved as a PDF in the Imaging module under Letters.
Referral Letters saved to the Imaging Module as a PDF cannot be deleted.
Send the Letter
To send the letter, click Print/Email.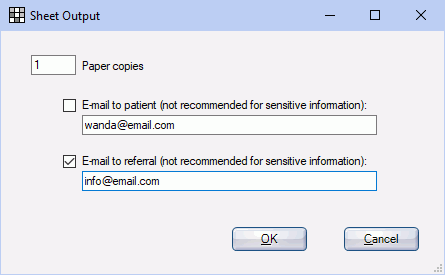 By default, if an email is already entered for the referral on the Edit Referral window (Referral List), Email to referral will be checked, the email will show, and Paper copy will be set to 1.
If an email is entered for the patient, it will also show, but the option will not be checked.
If no email is entered for a referral, the Paper copy default is 2. This value can be manually changed.
Click OK.