In the Main Toolbar, click Letter.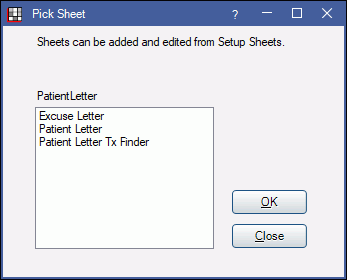 Before creating or sending a patient letter, set up at least one custom Patient Letter sheet. See Patient Letter Layout. Sent letters can be viewed in the patient's Chart Module and Account Module.
A list of custom sheets that have a type of PatientLetter will show. Double-click a letter to select and open it to fill out.
Below is a copy of the internal Patient Letter Sheet. The default text is defined in the custom sheet. Click on letter text within the sheet, then type to edit it.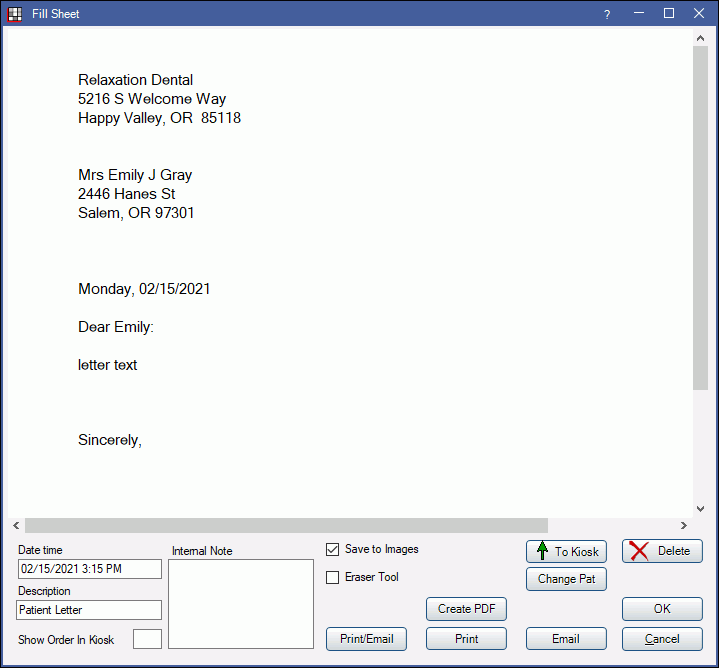 To send the letter, click Print/Email.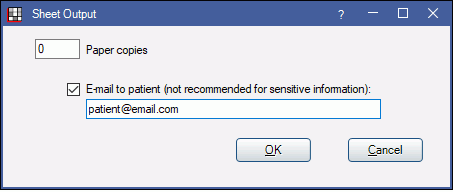 By default, if an email is already entered for the patient on the Edit Patient Information, Email to patient will be checked, the email will show, and Paper copy will be set to 0.
If no email is entered for the patient, the Paper copy default is 1. This value can be manually changed.
Click OK to send.