In Standard Reports, in the Lists area, click Prescriptions.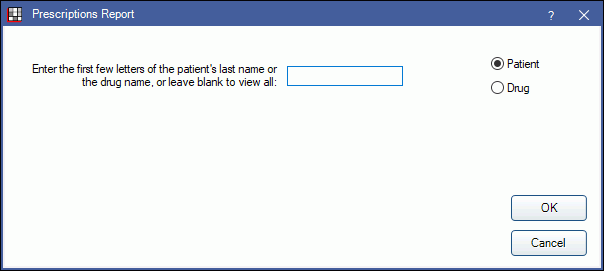 Use the prescription report to generate a list of all Rx / Prescription, by patient or drug name. To control user access to this report, see Report Setup: Security Permissions.
Search field: Enter the first few characters of the the drug name or patient last name to narrow the report. Leave blank to show all.
Patient: Check to narrow by patient last name.
Drug: Check to narrow by drug name.
Click OK to generate.