In Edit Sheet Def, at the upper right, click Mobile.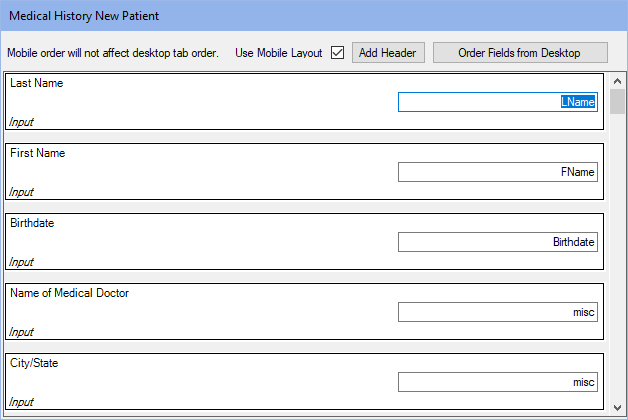 This will toggle a pane on the left that shows a view that is optimized for mobile.

See our video on Mobile Web Forms: Web Forms Tutorial.
Double-click a Sheet Input Field to edit. Drag and Drop to change the order of the fields.

Note: Mobile sheets do not support images. If you are using a scanned image as a background in the desktop version of your sheet, it will not show for mobile layout users.
Use Mobile Layout: Check to enable mobile version of sheet for use with Web Forms.
Add Header: Click to add a header to the mobile layout of the sheet.