Quality Software for Dental Offices
Comprehensive, highly customizable dental practice management software at an affordable price for practices of any size.
Order Open Dental
Packed with Features
Interoperable with Other Software
Boost Efficiency with eServices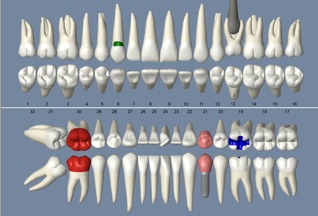 Rapid Release Cycle
New Versions:

Version 22.2 - Ortho chart graphics. Option to note patient pronouns. New security permissions. Updates to sheets.
(beta) - Version 22.3 - Family balance in Appointment View. Automatically retrieve web forms.

Webinars
Customer Announcements
9/30/2022 Gmail users may require an update to Open Dental version 22.1.61, 22.2.41, or 22.3.10 or greater by October, 3rd 2022. Users who already have a Gmail account set up in Open Dental may continue sending emails without updating. Users who make changes to Gmail accounts (e.g., changing their Gmail password) or are setting up a new Gmail account in Open Dental must update in order to authenticate their Gmail account.
9/20/2022 DoseSpot, one of Open Dental's integrated eRx providers, made a change on Sunday 9/18/2022 that breaks the integration for users of Open Dental for versions 21.1 and earlier. Users must update to 21.2 or greater (the latest stable version of 22.2 is recommended) to continue using DoseSpot. We apologize for the unintended disruption.