In the Chart Module toolbar, click Consent.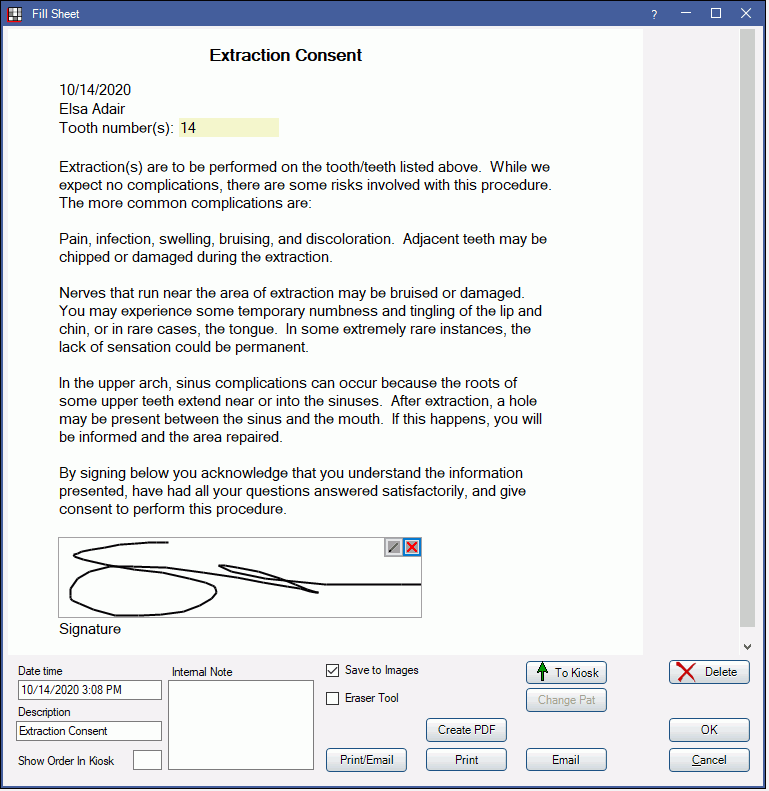 Consent forms can be generated from the Chart Module.
If only one consent form exists, it will generate. If more than one consent form exists, click the dropdown, then select the correct form. Above is the internal extraction consent form.
Fill out the form. Pale yellow areas indicate input areas. Electronic Signatures are supported.
Click Print/Email to print or send the consent form.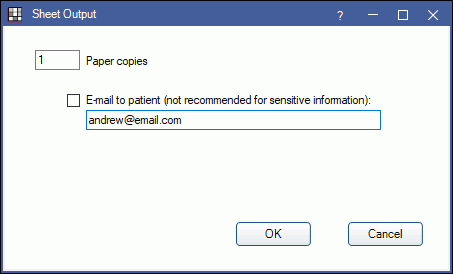 By default, paper copies will be 1 and the Email to patient box will not be checked. If an email is entered for the patient, it will show. Change the settings as needed then click OK.